THE MOST PRECIOUS 92 EVER CREATED
One of the most iconic guns in history becomes a jewel thanks to the addition of real diamonds on the grips and slide.
1,000 Diamonds and a Beretta 92FS
1193 gemstones set, 90 Carats. A unique piece designed and created by Beretta in 2010 in collaboration with Barozzi, renowned jeweler from Brescia. This is the semi-automatic pistol 92FS, famous all over the world for being the side arm adopted by police forces and armies of many countries.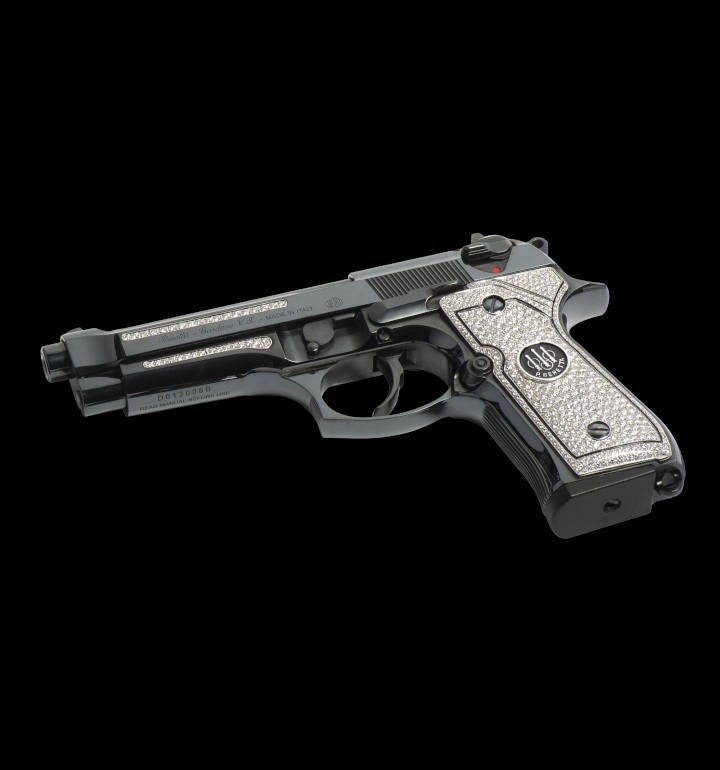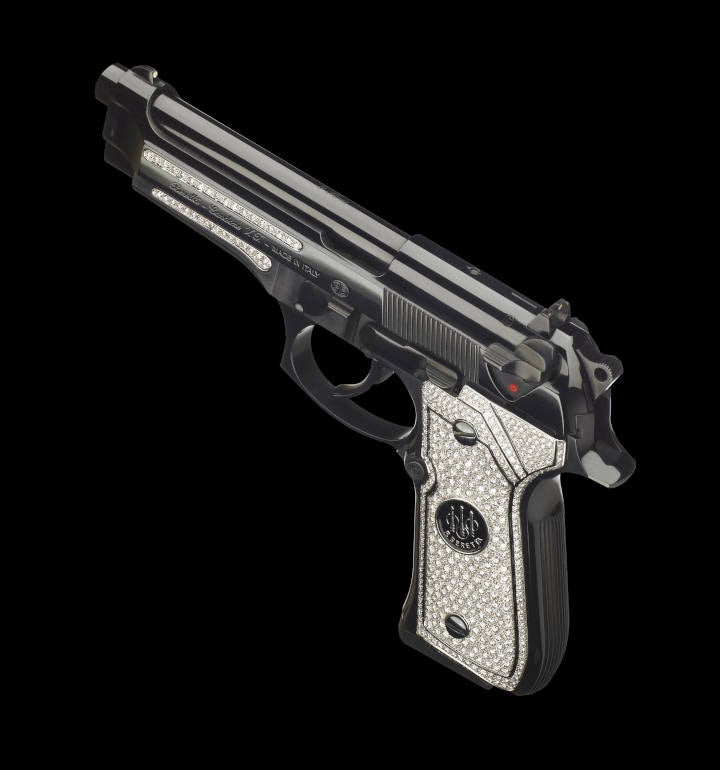 A tribute to the concept of pure luxury, the 92 FS Diamond is adorned with grips fully covered in diamonds. The work is absolutely extraordinary: the handle boasts the traditional front and rear grooves of the standard 92 FS with the characteristic angle and radius that allows it to better accommodate the shooter's hand. The surface of each grip features the Beretta three-arrow logo on a finely enameled black background. On the slide and barrel, two additional lines of diamonds, set to perfection, complete the masterpiece.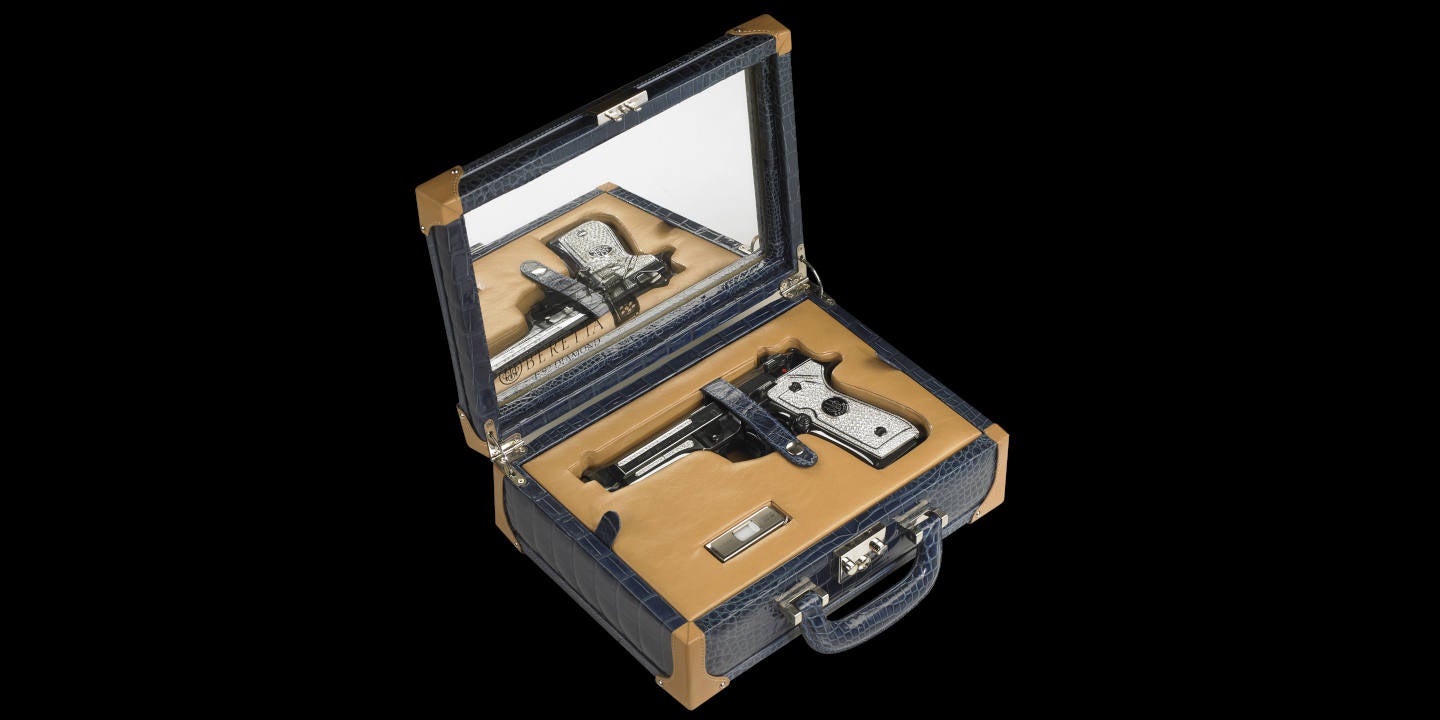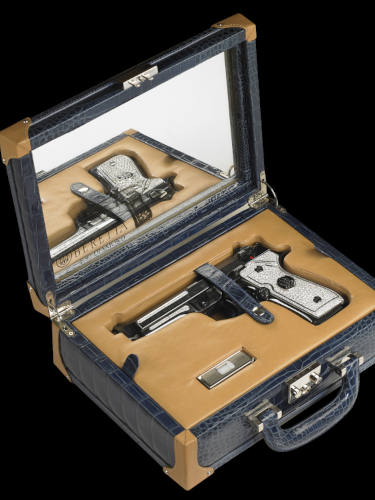 Discover the PB Selection World
We create unique, exclusive products: infinite possibilities for customization; 500 years of perfecting our zero tolerance approach and white assembly; top-level performance thanks to the high standards of quality and reliability guaranteed by our industrial strength and constant innovation. Discover the ultimate expression of the centuries-old Italian gunsmithing art.