In 2022, a tribute to the glorious 92 FS and a perfect combination of know-how, craftsmanship and innovation.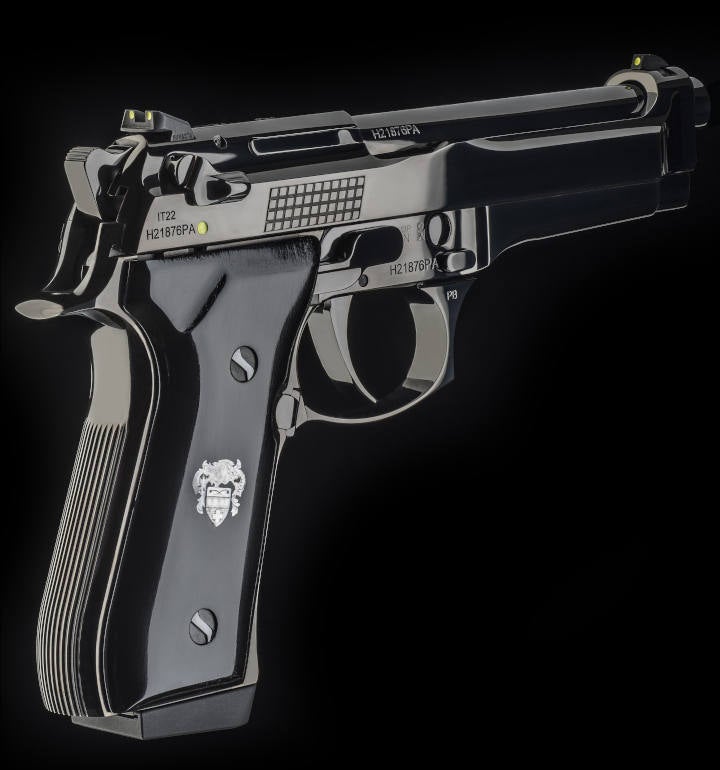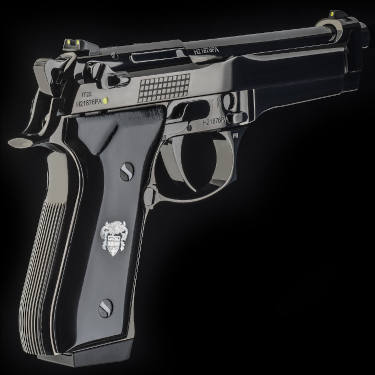 This unique piece is equipped with a special DLC (Diamond Like Carbon) coating, which not only ensures a contemporary look, but also greater resistance to wear, corrosion and scratches. The grips are made of ebony wood with mother-of-pearl inserts with the initials of the owner and the coat of arms of his family. Compared to military standards that require a maximum H + L of 160 mm, the Fusion guarantees an H + L between 70 and 80 mm, the result of careful selection and precise barrel finish. The Fusion barrel is made entirely of steel and features an enlarged barrel area with hand-crafted inserts. Hyper-technological outfit for the icon of the world of pistols, an exclusive piece of engineering art.
DLC (Diamond Like Carbon) coating is a thin layer of amorphous carbon that, when in contact with certain materials such as steel, is able to transfer many of the beneficial properties commonly associated with natural diamonds, such as hardness and resistance to aging, rust, impacts, scratches and chemical substances such as alkaline or acidic solutions. Already used in several technologically advanced sectors such as the automotive, medical and racing industries, DLC is now the most durable, innovative and eco-friendly coating that Beretta can apply to its products. Its glossy and reflective black appearance transforms any product into a modern and contemporary design object, capable of transforming itself according to the objects it is near.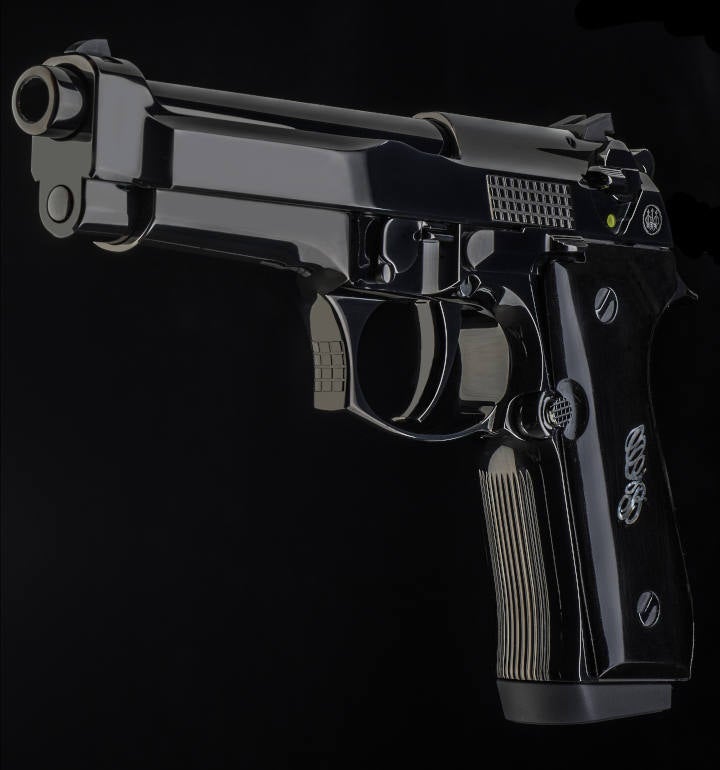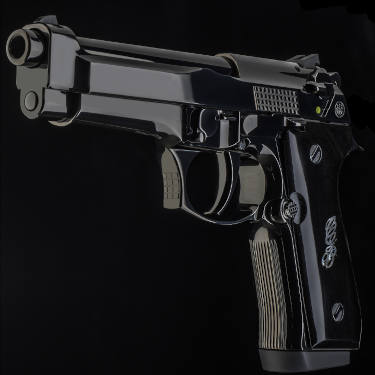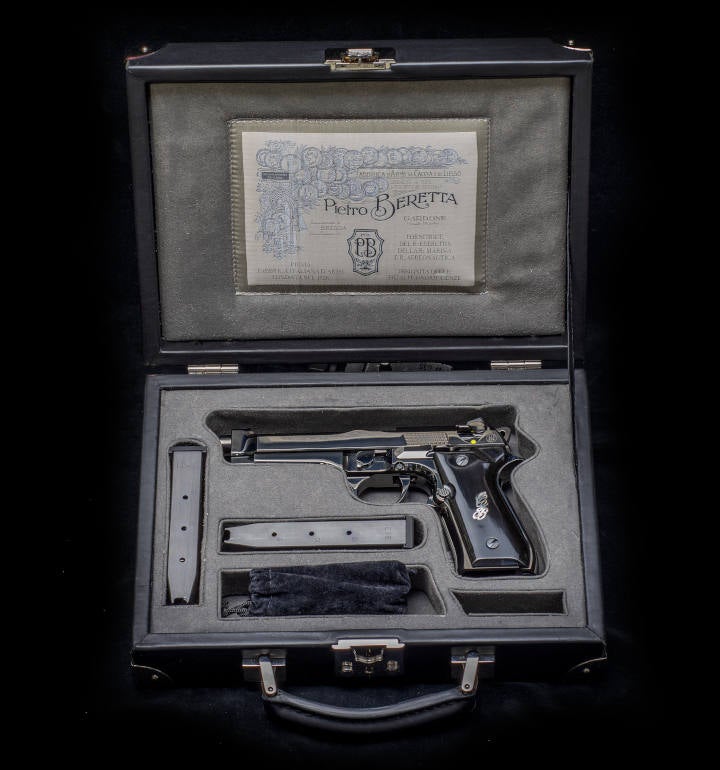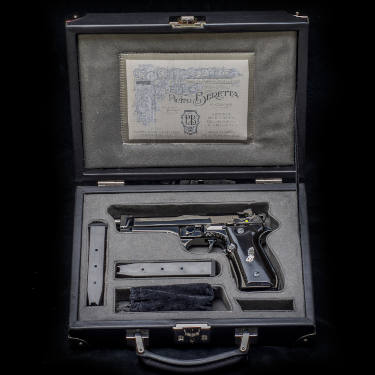 Every PB Selection Pistol Has Its Own Story
When a shooter comes to the Beretta Custom Shop with a dream, we don't just see a customer, but a co-developer who challenges us to find new technological and design solutions. Every phase of the design and production of a gun is inspired by the owner's identity and Beretta's constant drive for innovation. This is how the 92 FS Fusion DLC was born: a next-generation gun for a next-generation shooter, characterized by the innovative DLC coating for maximum resistance, zero impact on the environment and an elegant and contemporary look.
Discover the PB Selection World
We create unique, exclusive products: endless possibilities of customization; 500 years of perfecting our zero tolerance approach and white assembly; top performance thanks to the high standards of quality and reliability guaranteed by our industrial power and constant innovation. Discover the ultimate expression of the centuries-old Italian gunsmith art.