IN THE HISTORY OF BERETTA LUXURY SHOTGUNS
A classic and elegant side by side, luxury down to the last detail.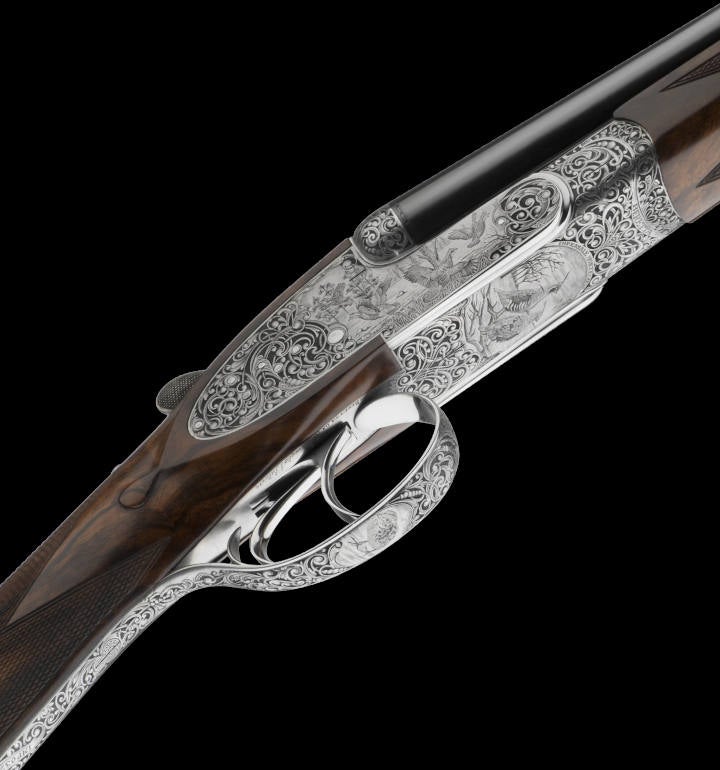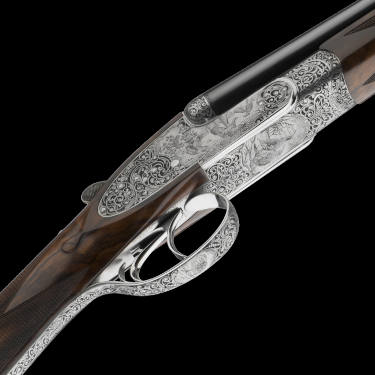 The Beretta Imperiale Montecarlo is an example of what can be achieved when no limits are placed on the skill of the gunsmith and engraver: the result is much more than a work of art, but nothing less than a part of gun history. For this reason, the Imperial Montecarlo is an absolute jewel of Beretta production and is created in very limited quantities for the most exclusive clients in the world.
They feature elegant engravings, the result of hundreds of hours of work by the best artists, carrying a living tradition dating back to the times of Dante and Petrarch. Inside, the gun is assembled like a custom-made watch: each part is meticulously hand-assembled by craftsmen from Northern Italy, who have acquired from their fathers and grandfathers the art that has been passed down from generation to generation for hundreds of years. In short, owning a Montecarlo Imperiale is like owning the modern equivalent of a great original Renaissance sculpture.
The stock has a thin edge that outlines the plates and, together with the unique design of the upper moldings, gives the gun an elegant look thanks to the balance of its shapes. Spiral decorations, hunting scenes, floral motifs, deep reliefs, mixed technique engravings, portraits and more: any type of engraving is possible on an Imperial Montecarlo. It is only done by the most experienced engravers, who devote their heart and soul to the project.
Once the engraving is completed, the carcass is subjected to unique tempering treatments that guarantee a high level of durability and resistance, without altering the appearance of the work of art. The precision of the triple-turn compass joint and the double pin locking of the Demibloc nosepieces guarantee durability over time and require minimal force to open the upper lever.
The internal parts can be polished to a mirror finish or jeweled at the discretion of the customer, who can also choose between a double trigger with an articulated front trigger or a single selective trigger. Extractors are manual.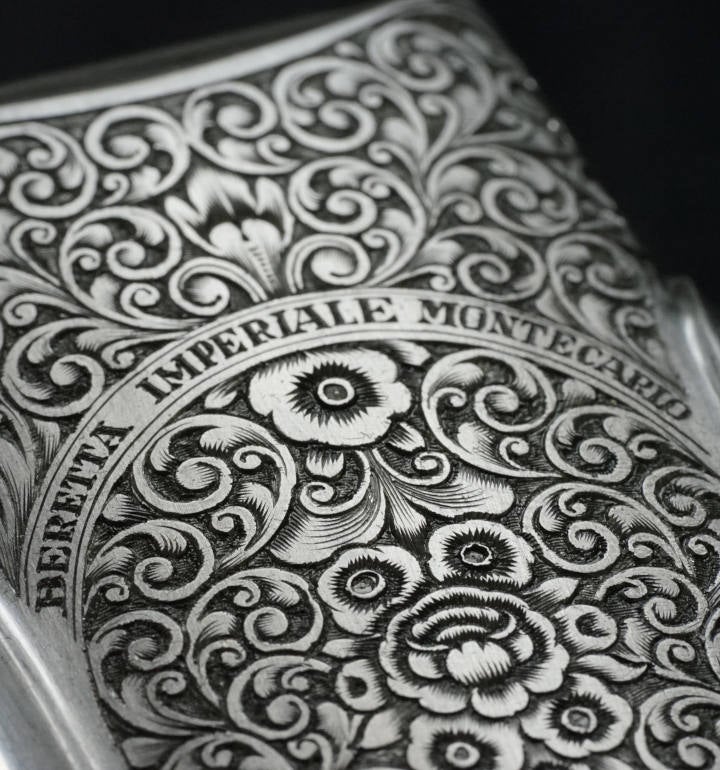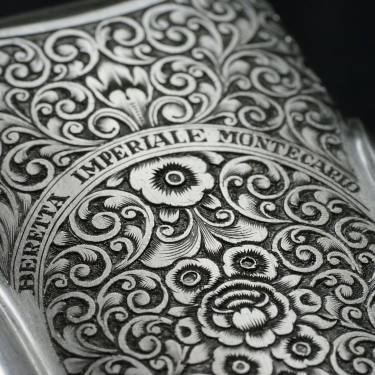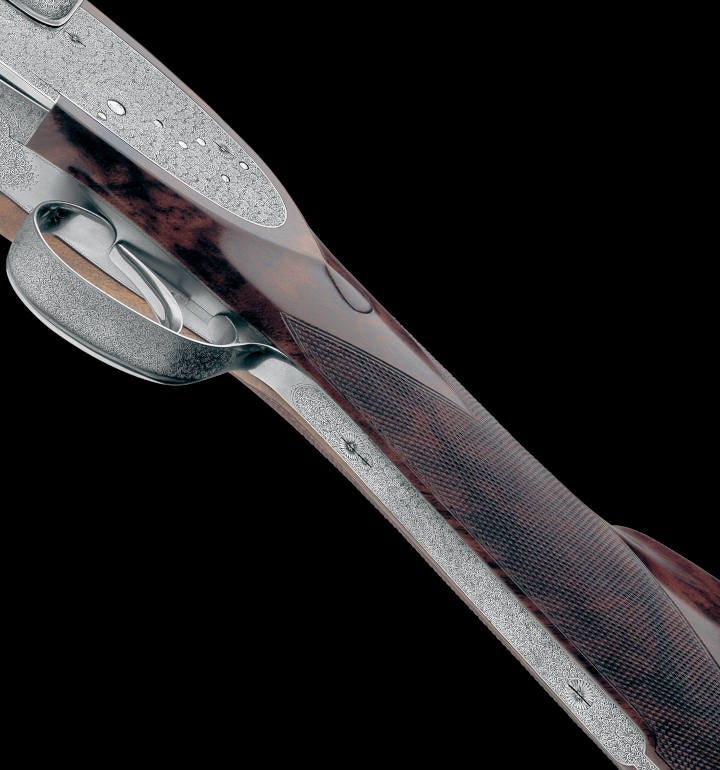 Custom-made to the customer's measurements and using only the finest quality walnut root, the stock can be crafted in various forms: English-style classic or swan-style, with pistol or half-pistol grips; classic fore-end, splinter, beaver tail or other configurations. An olive wreath is inlaid in gold, while the stock and forend are finely chequered by hand and with numerous coats of oil finish. The final result will astonish even the most discerning connoisseur.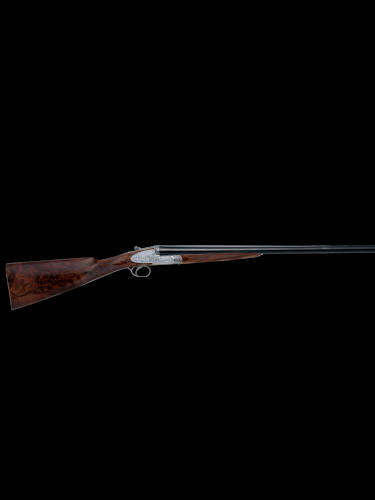 Discover the PB Selection World
We create unique and exclusive products: infinite possibilities of customization; 500 years of perfecting our zero tolerance approach and white assembly; maximum performance thanks to the high standards of quality and reliability guaranteed by our industrial power and constant innovation. Discover the utmost expression of the centuries-old Italian gunsmith art.