THE GREEN ICON OF COMICS AND MOVIES IN A PISTOL
A PX4 pistol for Lou Ferrigno inspired by his role in the television series "The Incredible Hulk".
UNDER THE SIGN OF THE GREEN GIANT
It was 2017 when Beretta Gun Factory donated a special custom PX4 Storm to Lou Ferrigno: a great American actor, famous for playing the role of Hulk in the television series "The Incredible Hulk". At the Shot Show, an event dedicated to firearms, Franco Gussalli Beretta presented the actor with a gun inside a ammunition box with a handle that recalls the main color of the superhero and the front facade with the shape of the famous character's fist embossed. On the cart, in addition, there are both the writing "Hulk" and some fake cracks.
Fundamental is the barrel of the gun in printed polymer of a bright green that evokes the color symbol of the character. The customization of the weapon allows the brand to get closer to the consumer and make them recognize the brand.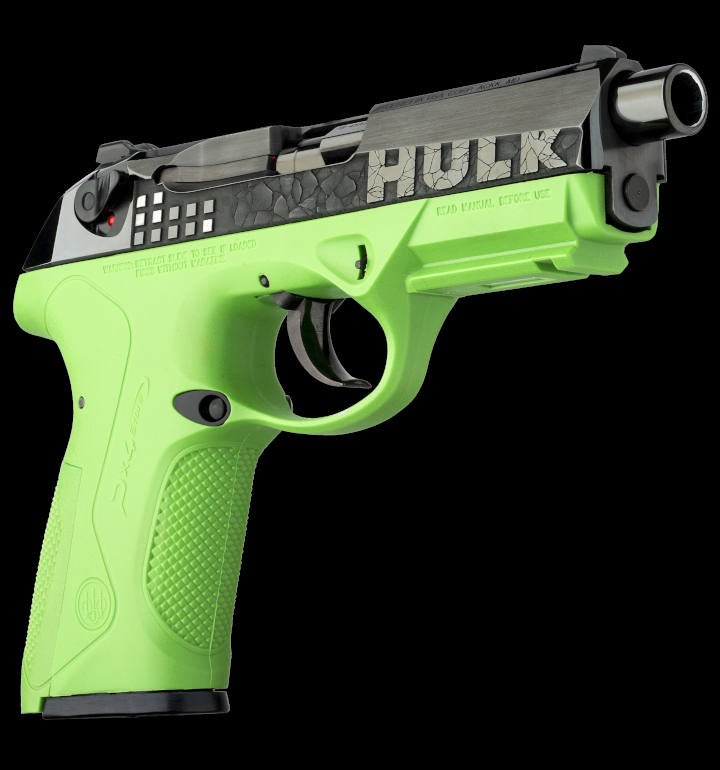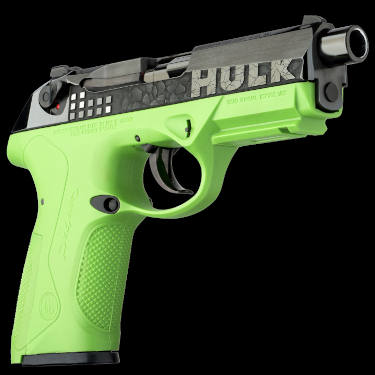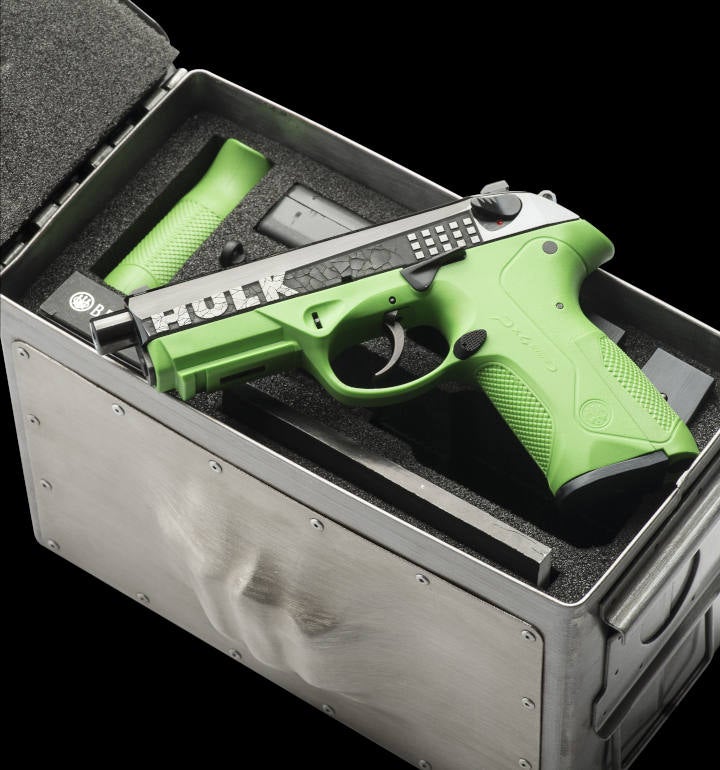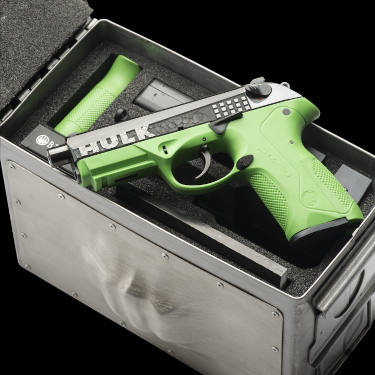 PX4 is a powerful, manageable and reliable semi-automatic pistol with an original and sophisticated look. The closure is a rotating barrel and the light and resistant barrel is made using a reinforced fiberglass technopolymer. This weapon has been adapted to the characteristics of the superhero; in addition to the well-known green color, many personalized details have been inserted such as the perforated hammer with the letter "H", the carriage with the name of the character and his gaze, the browned and lacquered barrel, the metal magazine bottom and more.
This special project has once again demonstrated Beretta's ability to update and surpass itself. It's an art... for real superheroes!
Discover the PB Selection World
We create unique, exclusive products: endless possibilities for customization; 500 years of perfecting our zero-tolerance approach and white assembly; top-level performance thanks to our high standards of quality and reliability guaranteed by our industrial power and constant innovation. Discover the ultimate expression of the centuries-old Italian gunsmithing art.