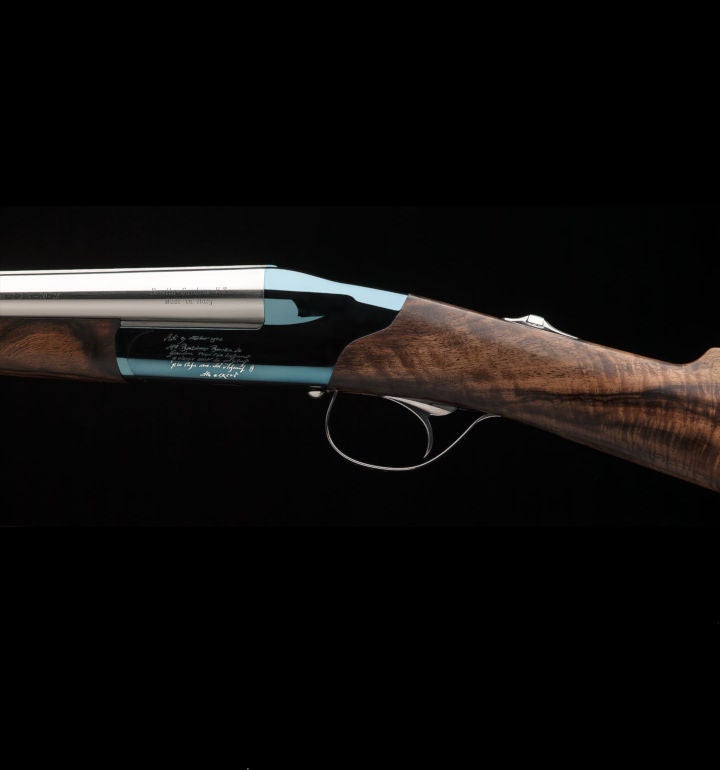 The 490 Serpentina is a shotgun created to commemorate the 490th anniversary of Beretta, the oldest firearms factory in the world. The designer's goal was to create not only an exceptional shotgun but also a gun that describes Beretta's dedication to seeking beauty through the combination of tradition and technology. If the right side immediately strikes for the iconic Serpentina opening lever, the left one shows, engraved with a white gold inlay, the original receipt of the 185 harquebus barrels sold to Venice Republic's Arsenal on the 3rd of October 1526, that is the oldest reference stating Beretta's foundation.
It is impossible not to be charmed by the special color of the receiver: blue, which has always been the color of the company. Here, however, the customization options are endless.
Then the eyes immediately lay on the elegant wooden bridge that hides the receiver and lets only the safety and barrel selector emerge from the precious grade 5 walnut stock. Finally, the barrels: produced with Steelium technology, are hand mirror-polished without being burnished.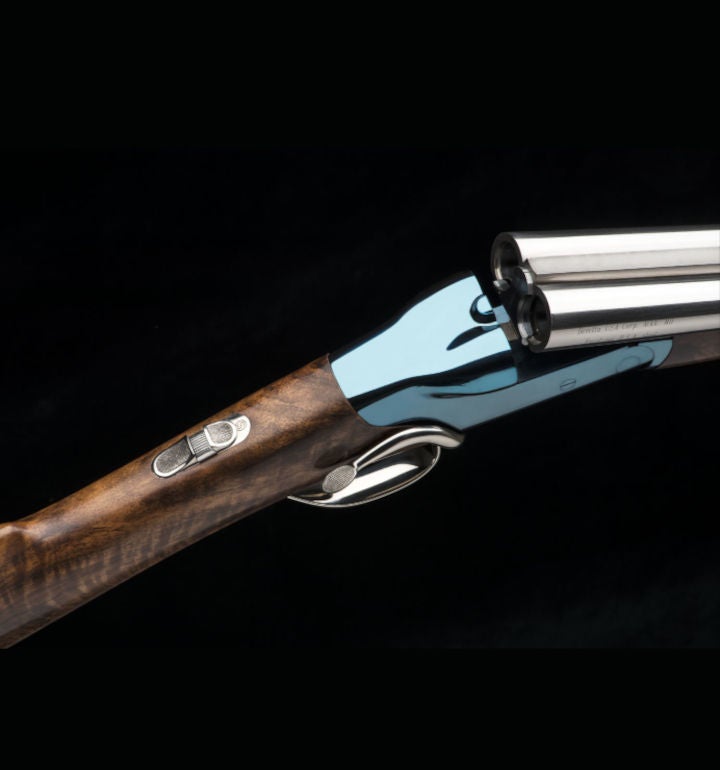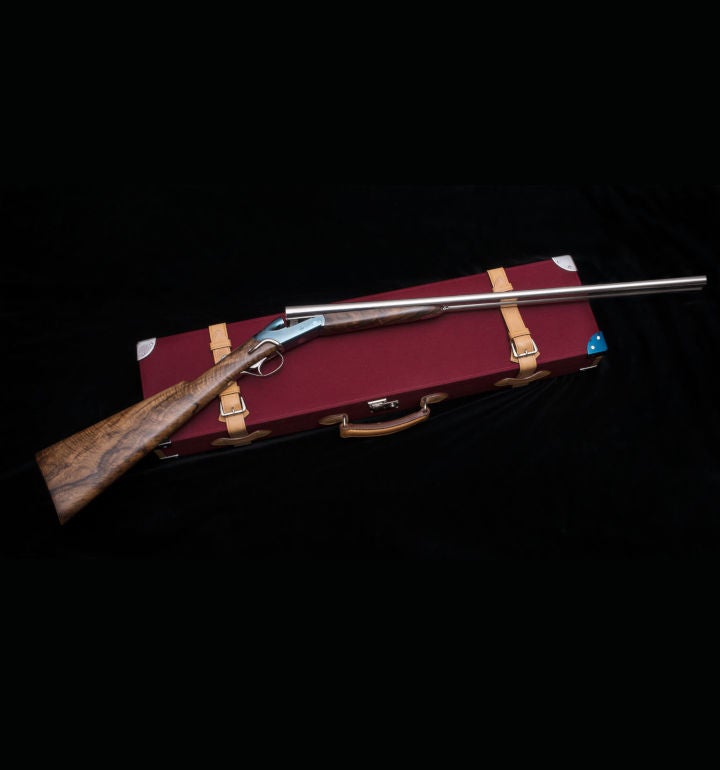 Such a gun could not fail to have a case of the same level. For this reason, the PB Selection Gun Case Atelier crafted a special case in Churchill style with cleaning accessories in ebony, horn and sterling silver. The corners have blue inserts like the receiver. A polished insert inside the upper lid reproduces the famous 1526 sale receipt.
Serpentine-shaped, giving the gun its name.
For a fluid and contemporary line, maintaining harmony and elegance.
From the first blue version, black and color-case receivers have been created, but the possibilities of the PB Selection Custom Shop are endless.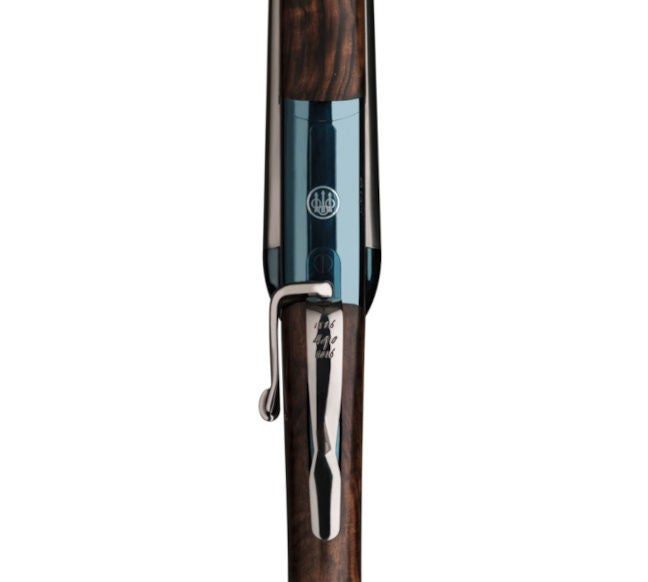 The traditional lowered tail of the receiver makes the wood the real protagonist by separating the receiver and the safety.
Hand-mirror-polished, without burnishing.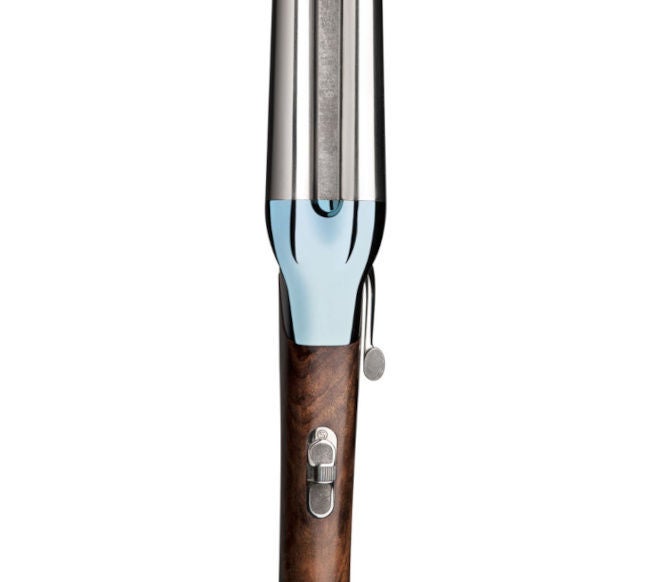 Dedicated and tailor-made cleaning tools made with fine materials.
Like the shotgun, the case is fully customizable from PB in-
house gun case atelier. Choose fabrics, colors, inserts and design: everything is completely hand-made in the same place where the firearm is created.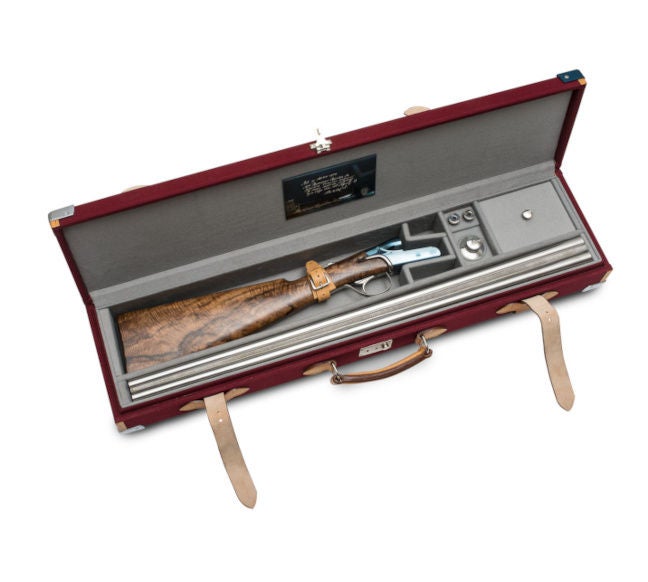 "Adi 3 ottobre 1526 Mro Bartolomeo Beretta da Gardon territor bresano
x CLXXXV cane da archibusi x la Casa n.a. del Arsenal
dt CCXCVI"

"Today 3 October 1526
Mastro Bartolomeo Beretta from Gardone, Brescia area, for 185 arquebus barrels to our arsenal, 296 ducats"