DESIGNED BY ONE THE MOST INFLUENTIAL DESIGNER IN THE WORLD
Born in Sydney, Australia, in 1963, Marc Newson is one of the world's most famous industrial designers and has been included in Time magazine's list of the 100 most influential people. Several of his works are stored at MOMA in New York and the Centre Pompidou in Paris. His collaboration with Beretta has resulted in a version of a 486 side-by-side shotgun that embodies the essence of a timeless gun combined with the constant pursuit of innovation.
The traditional tail of the receiver has been lowered allowing the wood to separate the receiver and the safety like a wooden bridge over the steel. The opening lever is immediately recognizable and has been specially conceived to emphasize its independence from the rest of the shotgun. The 486 by Marc Newson inserts the trigger guard into a milled guide, without screws, maximizing the aesthetic value of the component. The leaner and streamlined forend emphasizes the slimness and lightness of the gun.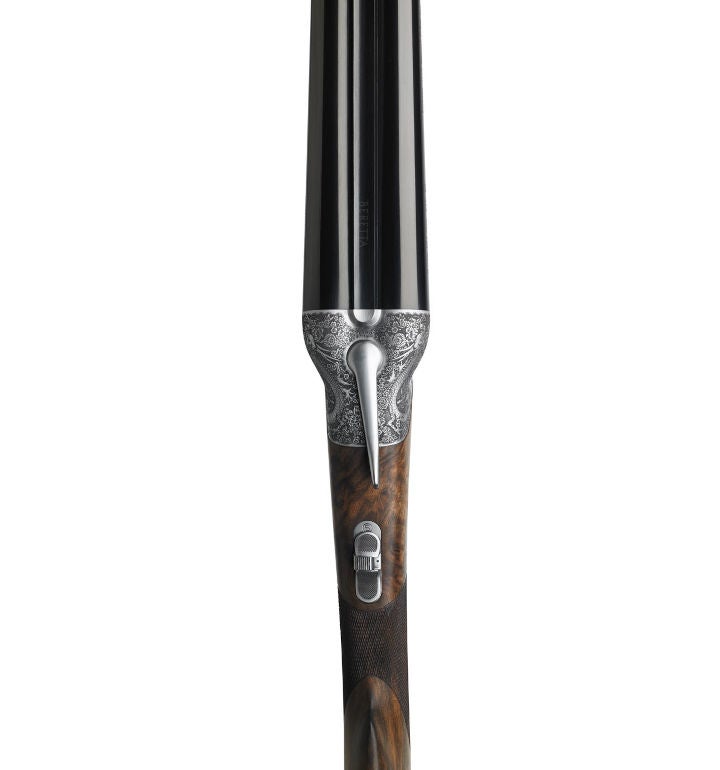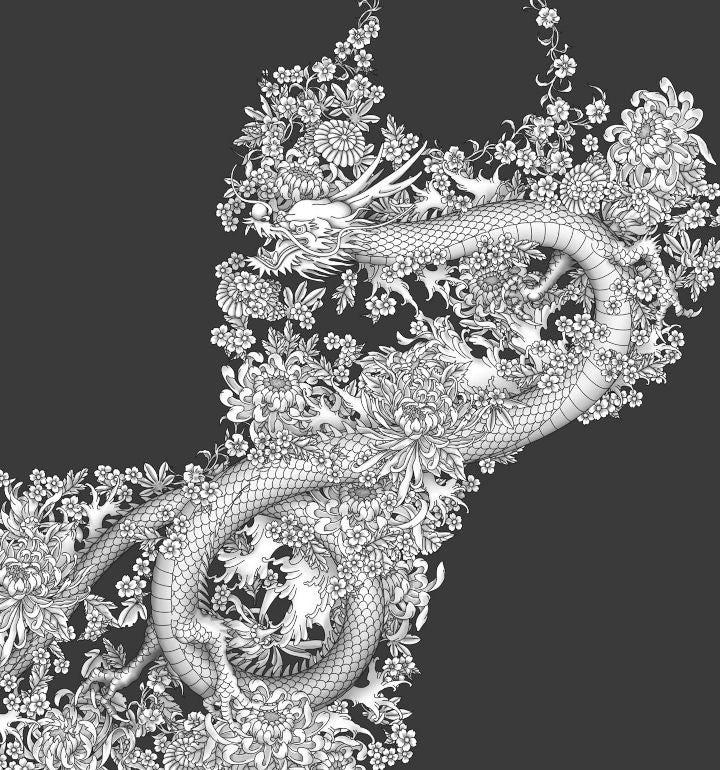 The 486 by Marc Newson features a unique engraving clearly inspired by Asian tradition and pheasant hunting. The weave was created with 5-axis laser technology, which in addition to expressing quality allows the entire surface of the receiver to be engraved, enhancing every single detail of the design. The designer's signature is inserted on the front of the guard.
However, this shotgun also has special customization options available for those who request it, a way to add a personal touch to a uniquely designed object.
For a fluid and contemporary shape while maintaining harmony and elegance.
Inspired by Asian tradition and pheasant hunting and embellished by Marc Newson's signature next to the guard.
The traditional lowered tail of the receiver makes the wood the real protagonist by separating the receiver and the safety.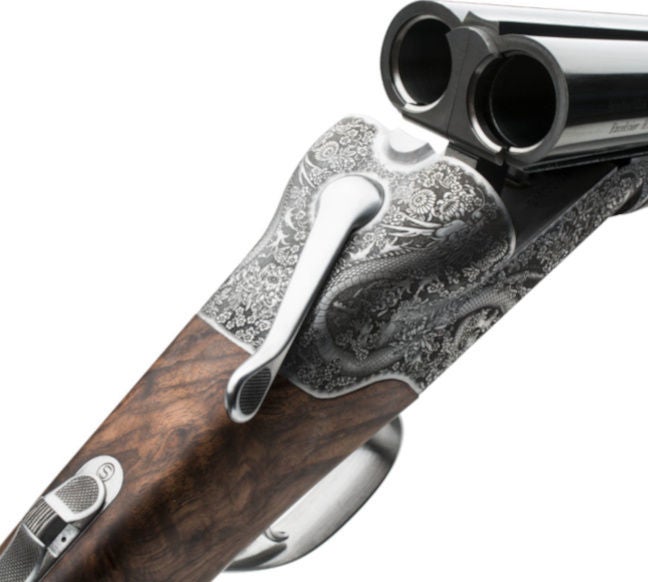 Class 4 selected walnut wood.
Immediately recognizable as it is independent from the rest of the gun emphasizing its profile.
To optionally choose between the auto and the manual extraction of the shells.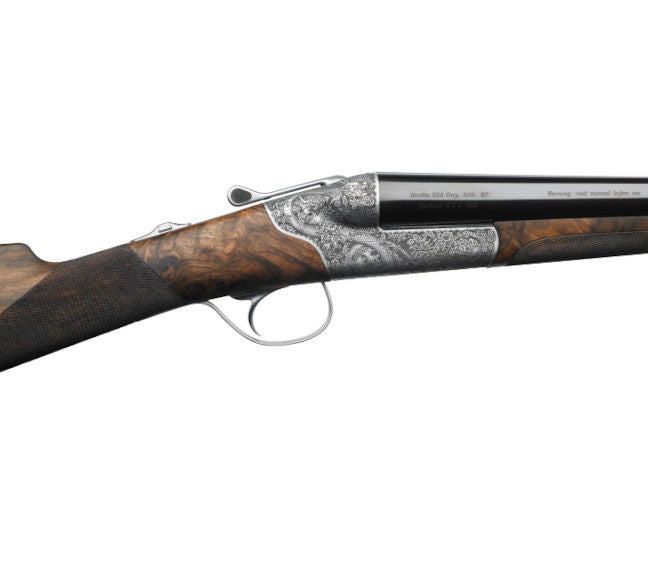 The Triblock barrel technology makes the barrel unit stronger ensuring superior aesthetics and elegance that reflect the style of classic side-by-sides with demibloc construction.
Tri-alloy steel Optimabore HP Steelium barrels subjected to deep drilling, cold hammer forging and vacuum distension.
The shape of the forend emphasizes the slimness and lightness of the gun.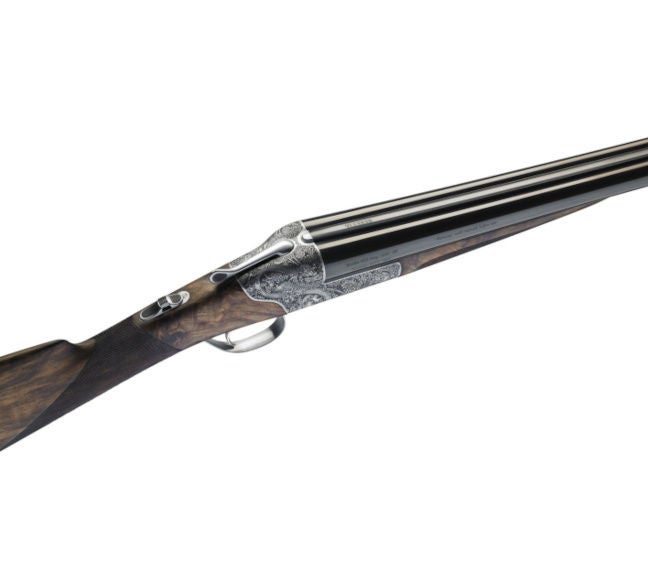 The trigger guard is inserted into a milled guide without screws, resulting in a perfect junction of the two surfaces and a higher aesthetic value.
To prevent accidental shots.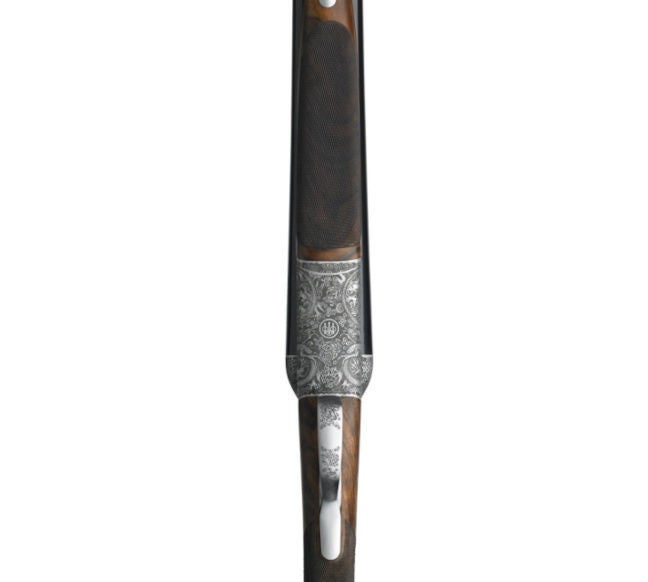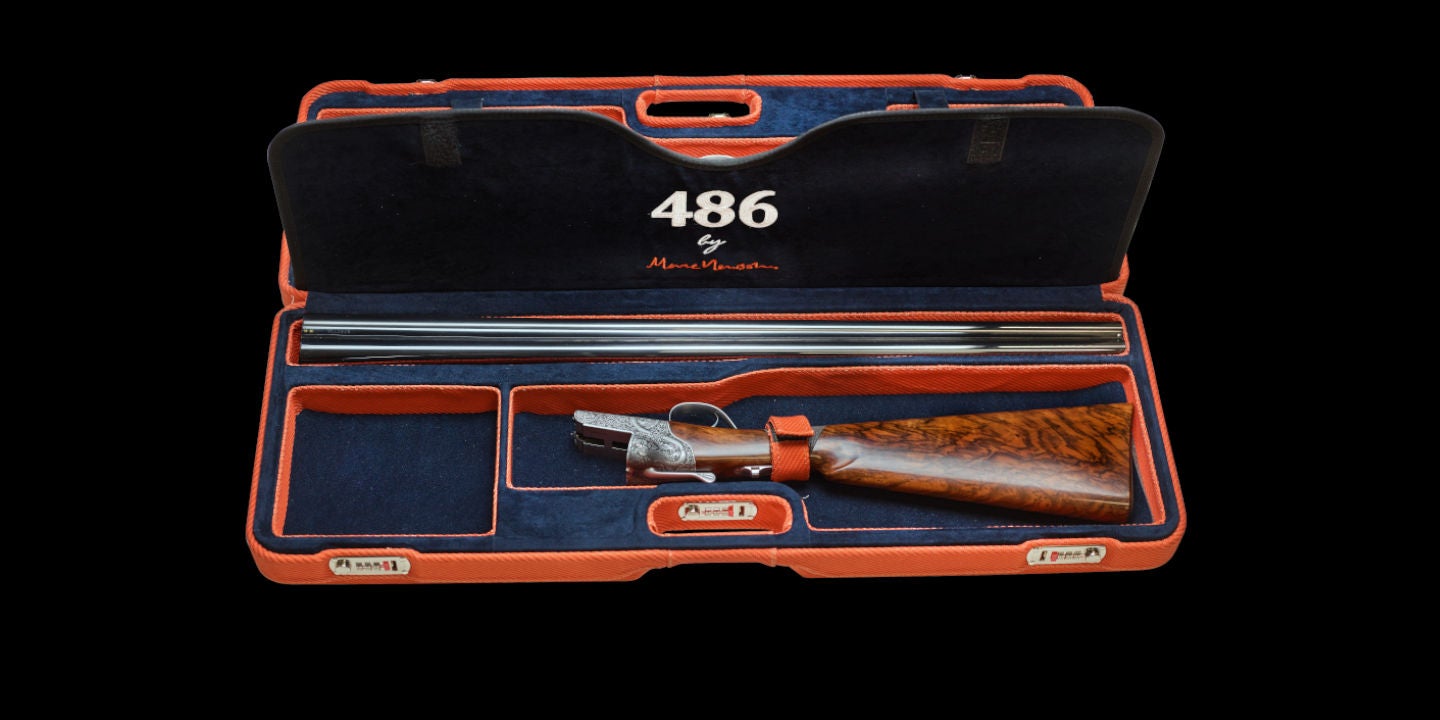 "To be asked to design for Beretta, one of the oldest companies in the world with its roots in the Italian Renaissance, was a great honour. During the manufacture of my design in the Beretta workshops,I  got to observe the fascinating mix of traditional skills employed by Beretta's craftsmen in conjunction with the most impressive state-of-the-art engineering processes including the use of intricate x-ray equipment, sophisticated laser technology and robotics. With these standards of ingenuity I believe that my vision to create an innovative and modern design while respecting the DNA of the product typology has been spectacularly achieved." - Marc Newson