Beretta World Sporting Championship
Beretta World 2023 English Sporting Championship will take place from Friday 23rd - Sunday 25th June 2023. The venue this year will be Windwhistle Farm, to the west of Salisbury, in the picturesque county of Wiltshire. This well-established ground has been used for many years, most recently the Greenfield Grand Prix, and offers some exciting and challenging competition for shooters of all classes. The Beretta World clay shooting competition has been running for over thirty years now, regularly attracting upto 1,000 entries.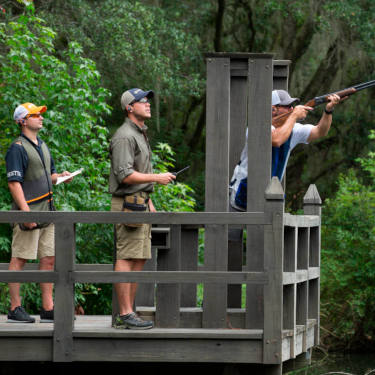 The Beretta World is renowned for creating challenging and original courses, which provided competitors; experienced or novice, with the opportunity to test themselves shooting 120 targets over 15 stands, positioned in a variety of situations. We hope you have a fantastic event and enjoy your clay shooting with us.
Competitions entry fee: 
Seniors £70.00
Juniors £50.00
Join now and showcase your skills!
Click on the button below and read the rules carefully