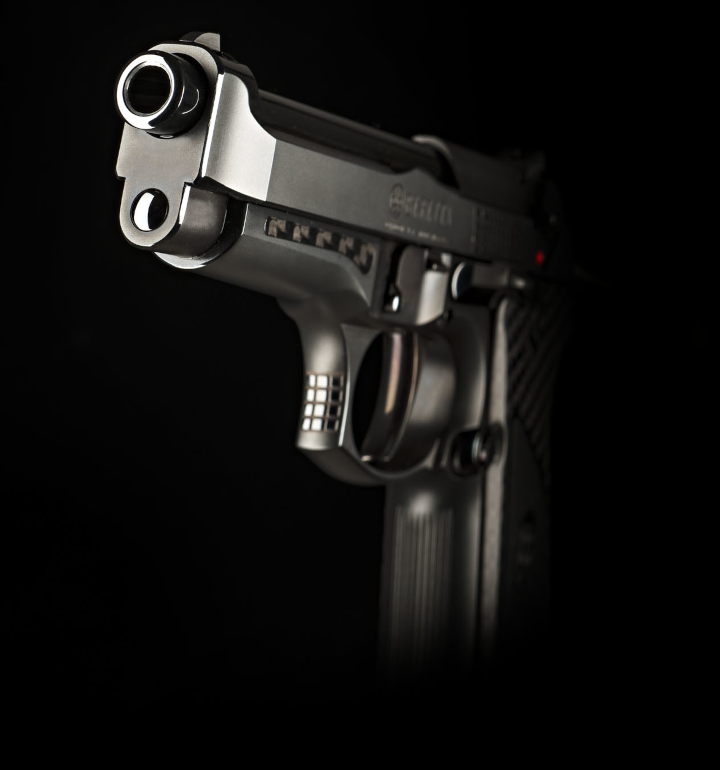 THE OTHER FACE OF THE LEGEND
Beretta rethinks the glorious 92 FS by combining the most modern technologies available on the market with the craftsmanship that made Beretta famous all over the world. Compared to military standards that require an H + L of a maximum of 160 mm, the Fusion ensures an H + L between 70 and 80 mm, resulting from a very careful selection and barrel finishing. The Fusion barrel is entirely made of steel and has an increased barrel area to host a hand-worked insert.
A limited edition resulting from a careful design aimed at creating the perfect balance between tradition and innovation. The name of this gun celebrates this "fusion". The details such as barrels, trigger, safety lever, hammer, locking screws and magazine release button are finished with precious treatments such as chrome plating, hand mirror polishing, hand checkering, colored paint. The grips and frame are equipped with precious inserts made with the most sought-after materials including mother-of-pearl, carbon and walnut wood.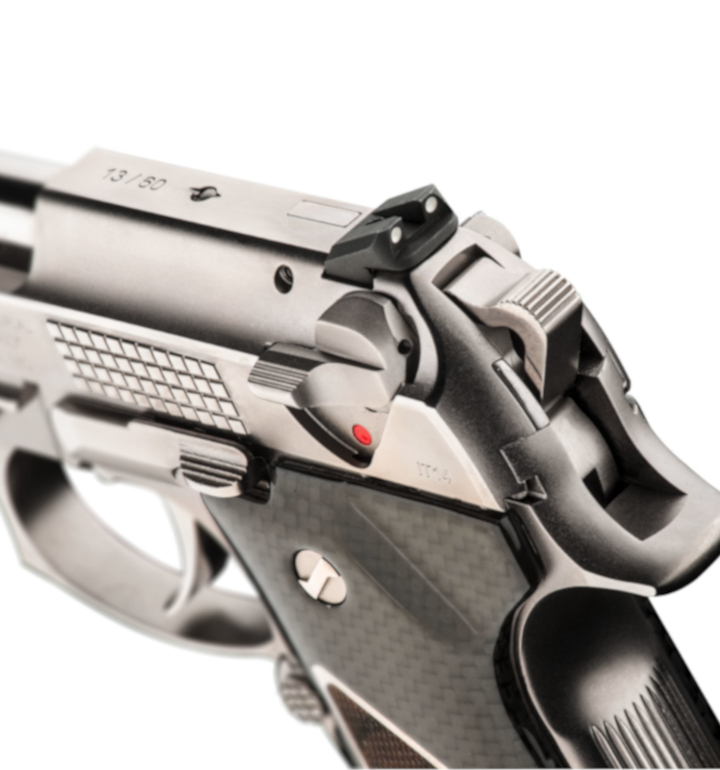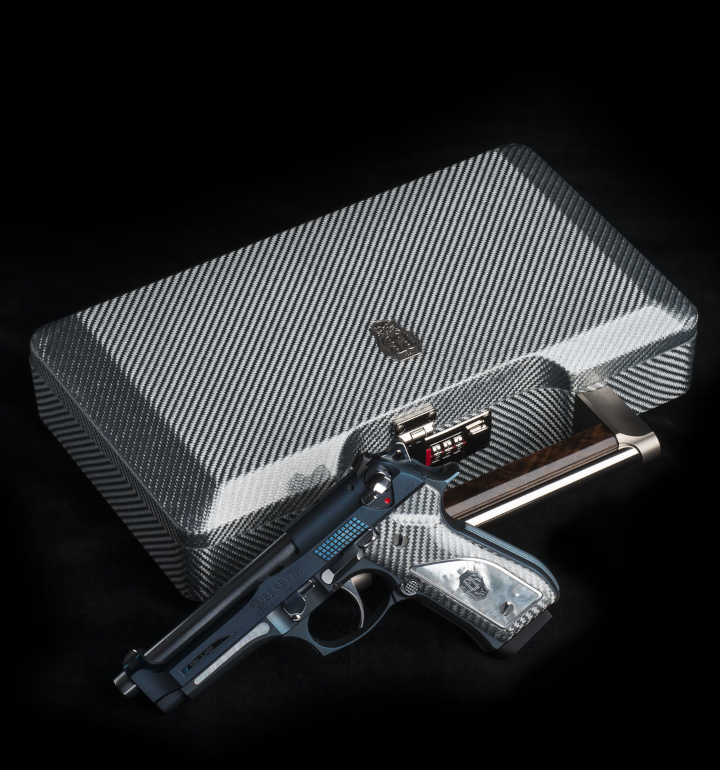 Each Fusion has a dedicated case, whose interior and exterior coating materials match the colors and materials of the gun it contains. Personalized with the Pietro Beretta shield, it is equipped with a safety lock. The kit includes a second magazine, a cleaning kit with a multifunction carbon fiber handle, a screwdriver and a congratulatory card in magnetic steel engraved with the numbered series, the serial number and the autograph by President Franco Gussalli Beretta.
Handmade chrome plating and mirror polishing on the barrel.
With hand-crafted mother-of-pearl insert.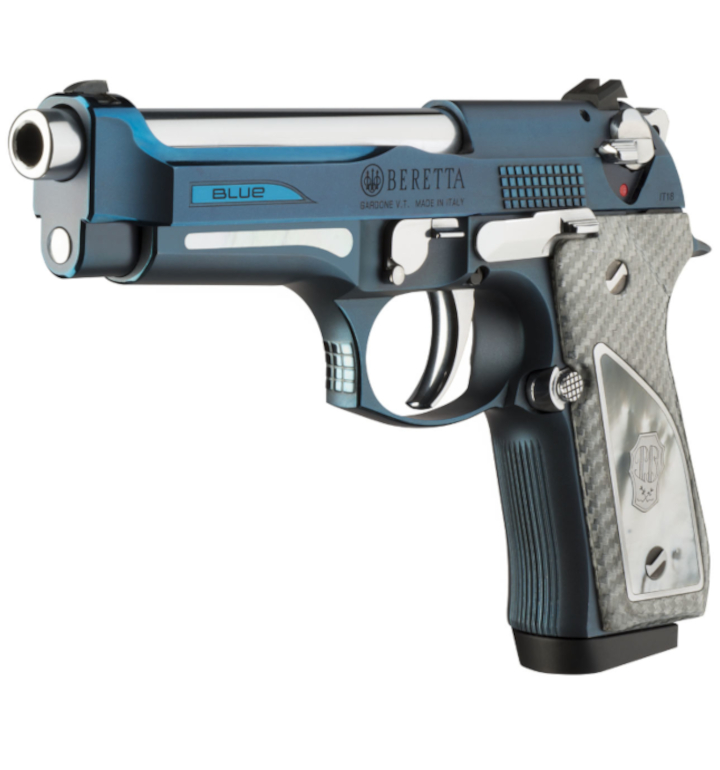 In carbon fiber with mother-of-pearl details
Chromed with hammer-and-chisel-engraved PB logo.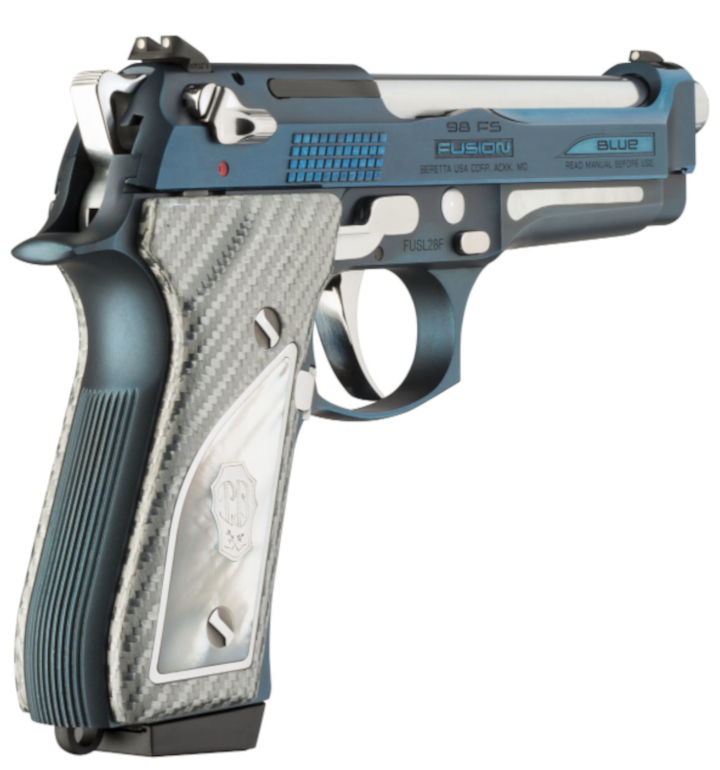 Levers and screws in contrast with the blue frame and slide
Coordinated with the serial number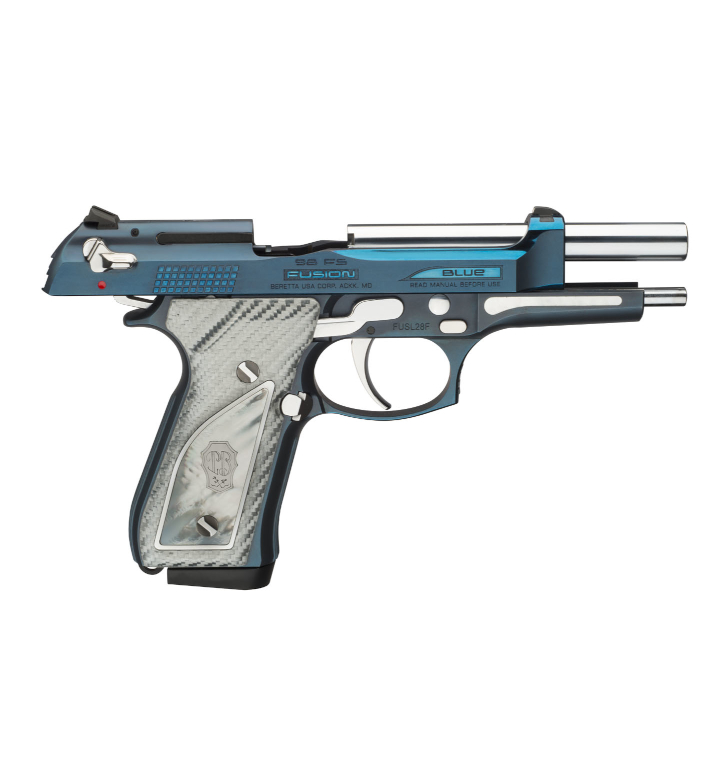 92 Fusion is also the gun for those who want a personalized aesthetic touch on their pistol: the team of the PB Selection Custom Shop always goes further to offer pistol lovers unique and customized products.