The SL3 luxury over-and-under to commemorate the 700thAC anniversary of the death of the great Italian poet.
2021 marked the 700th year of the death of the great poet Dante Alighieri, the father of the Italian language and one of the most famous poets of history.
To commemorate this anniversary, Pietro Beretta Custom Atelier created a one of a kind, intricately engraved SL3 EELL that draws from Dante's masterpiece, the "Divine Comedy".
His most important narrative poem, the "Divine
Comedy", is widely considered the greatest literary work in the Italian language, a source of inspiration for other important writers to follow like Boccaccio and Petrarch. Dante is widely
cited as a direct source of influence on writers such as Geoffrey Chaucer, John Milton and Alfred Tennyson, and continues to be read and studied to this day.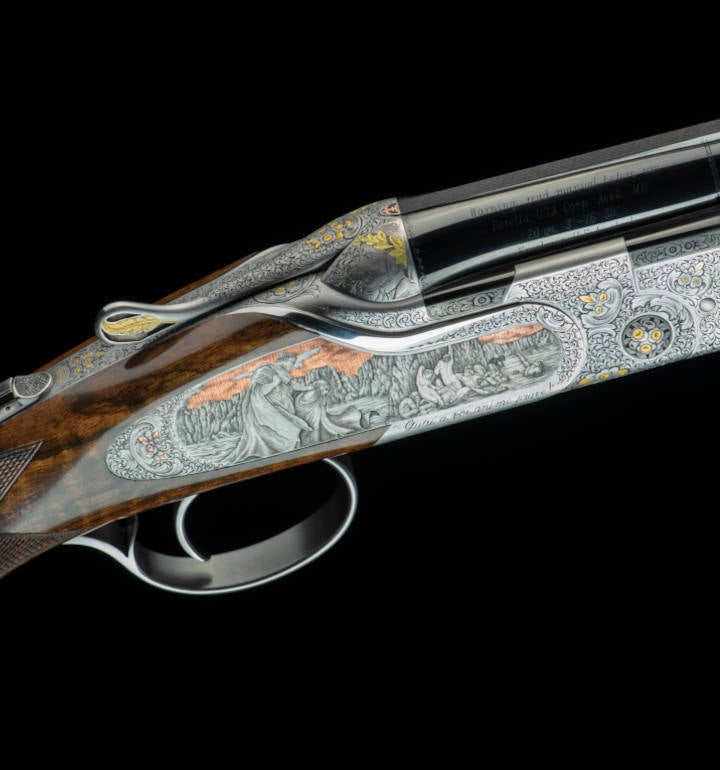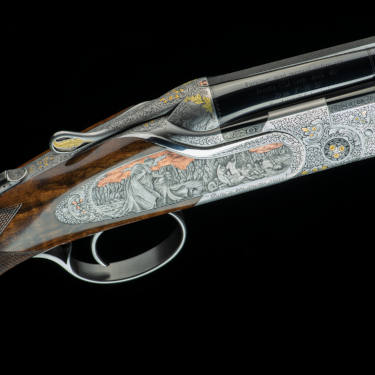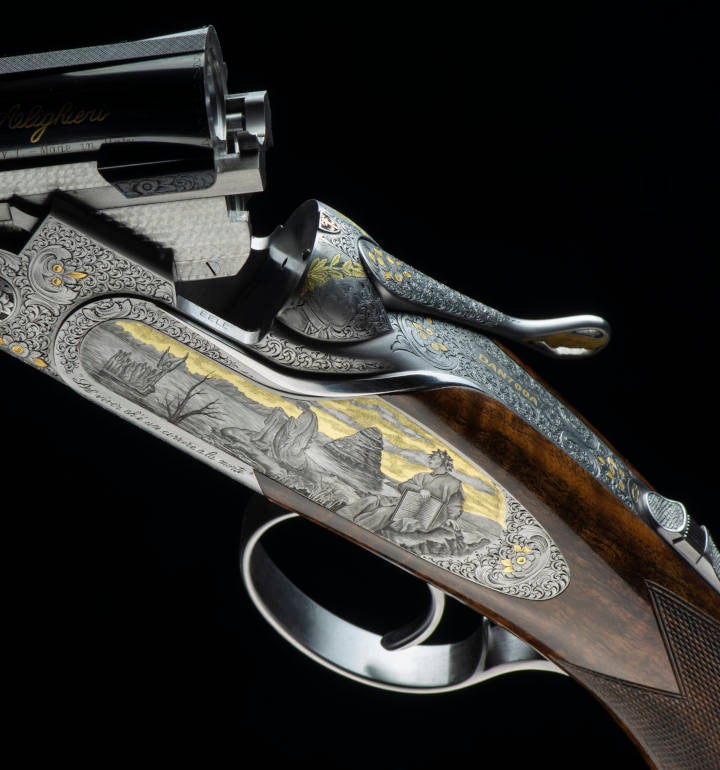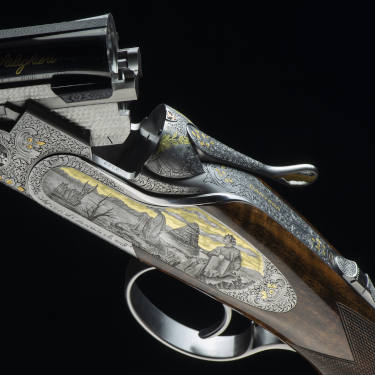 A TRIBUTE TO THE DIVINE COMEDY
A team of four engravers, led by Master Luca Casari, were inspired by some of the most significant verses of the Divine Comedy to adorn the receiver: over 800 hours of engraving. The techniques used were: hammer and chisel, burin, gold inlay plus enamelling. To frame the scenes inspired by the Divine Comedy, Beretta engravers used English deep scroll flowers and gold-inlayed blossoms. For the metal-inlay, yellow gold, green gold and copper were used. In addition, enamel was used to portray the scene from the Divine Comedy's Paradise on the bottom of the receiver.
The fret-worked opening lever was engraved with a golden feather, the same used by Dante to write the Poem. Also the serial number is customized: "Dan700", as well as the year of the poet's death "1321" is gold-inlayed on the trigger guard. SL3 Dante features super-glossy, hand-polished barrels and precious grade 5 walnut wood.
To embellish this unique model is the hand-made gun case made of top-quality leather for the outside (brown color) and a soft velvety fur inside, all adorned with a starry sky with the inscription "The love that moves the sun and the other stars".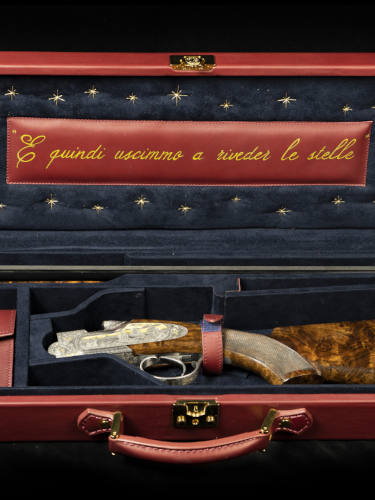 DISCOVER THE PB SELECTION WORLD
We create unique, exclusive products: endless possibilities for customization; 500 years of perfecting our zero tolerance approach and white assembly; top-level performance thanks to the high quality and reliability standards ensured by our industrial power and constant innovation. Discover the ultimate expression of centuries-old Italian gunsmithing art.