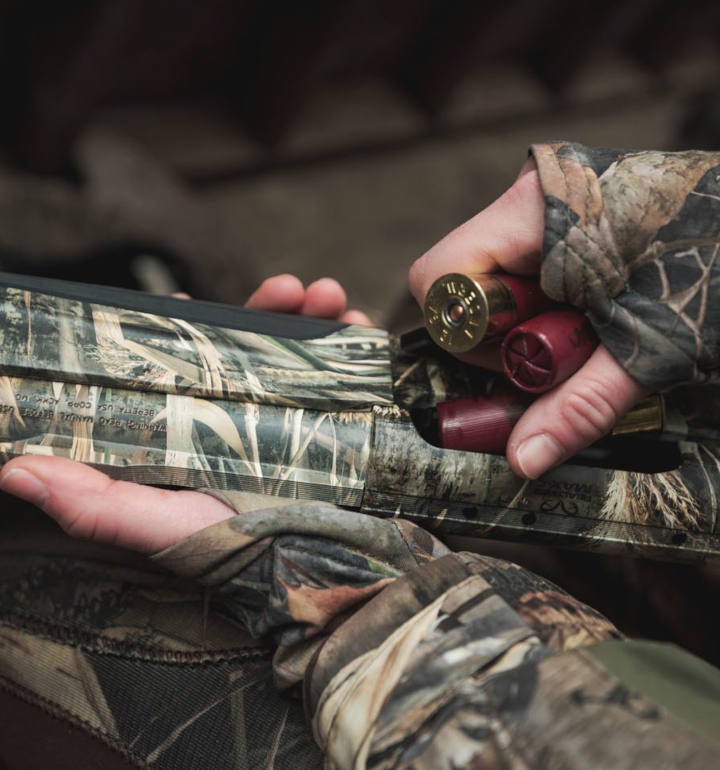 The 89 mm chamber is compatible with lead, steel and HP steel shots up to 3½ (supermagnum), thanks to the Beretta gas operating system any type of ammunition can be shot at top performance.
KICK-OFF MEGA AND B-STEADY: MAXIMUM RECOIL REDUCTION
Kick-Off Mega is the most powerful recoil reduction system available today. Three hydraulic shock absorbers act synergistically, reducing perceived recoil, muzzle jump and vibrations by up to 70%, all to the advantage of stability, control and rapid acquisition of the target.
The B-Steady system divides the stock into two sections: stock and pistol. The recoil makes its effects felt only on the pistol, leaving the stock stable and avoiding the sliding of the nose piece on the cheek and helping not to lose the line of sight.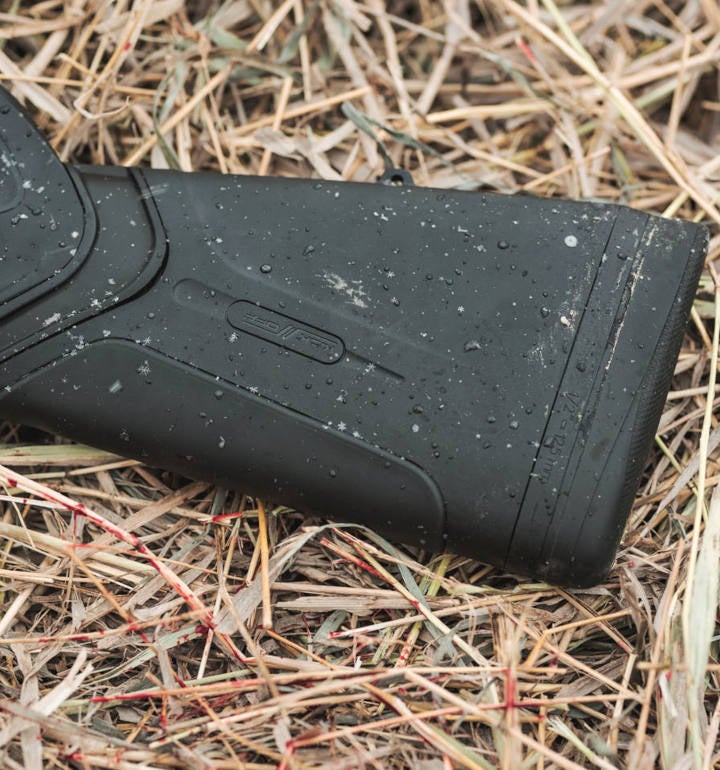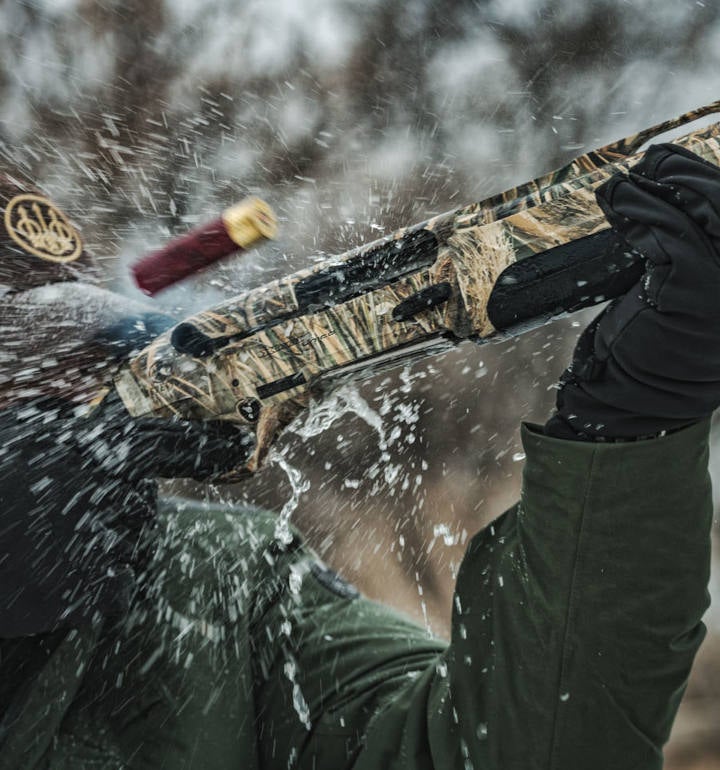 B-LINK: RELOAD AS FAST AS THE BLINK OF AN EYE (+36%)
The B-Link gas operating system is the most reliable in the world. The power of this system, combined with the precision of the rotating bolt, ensures a fast, reliable and smart cycle. As fast as the blink of an eye: hence his name B-Link.
The need for maintenance is the lowest ever, and cleaning your firearm will be extremely easy, fast and safe.
Beretta's Steelium Plus barrels guarantee the best shot patterns both in terms of consistency and homogeneity of distribution. All this regardless of the type of ammunition used. The famous processing of Steelium barrels with tri-alloy steel, deep drilling, cold hammer forging and vacuum distension is combined with a triple forcing cone that reaches a length of 320 mm in the 76 mm barrel, also effective in mitigating the sensation of recoil and muzzle jump.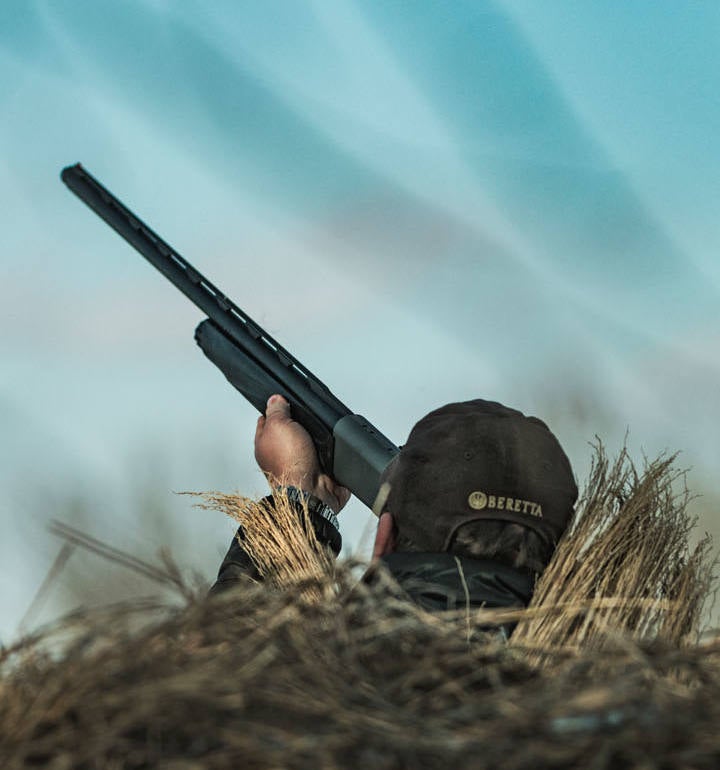 36% faster than any other shotgun, maximum reliability with any type of ammunition and the lowest cleaning requirements ever, thanks to the redesigned gas ports that reduce mechanical friction and dirt to the minimum terms.
Compatible with 12 gauge ammunition from 2¾ "to 3½" (supermagnum).
Aqua Tech Shield coating for increased corrosion and wear resistance.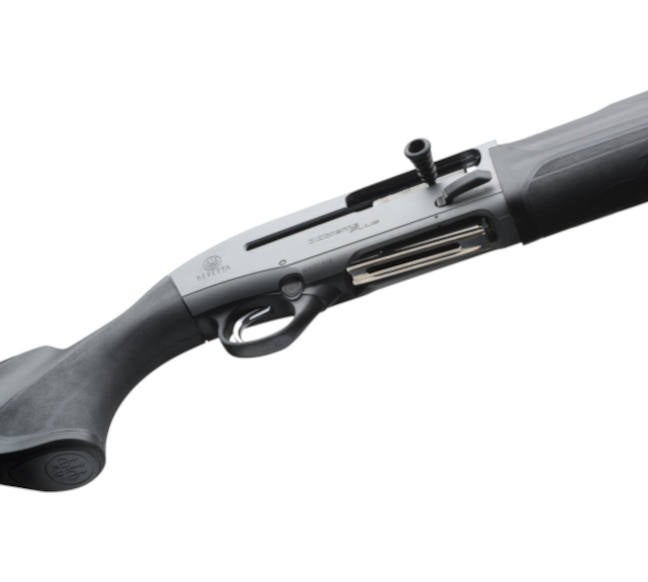 Up to 70% reduction in perceived recoil with B-Steady system, which avoids the annoying sliding of the nose piece on the cheek.
Soft Comb: soft cheek piece and comfortable anti-slip inserts on the forend.
30% lighter than a standard recoil pad, but much more resistant to abrasion, aging and atmospheric agents.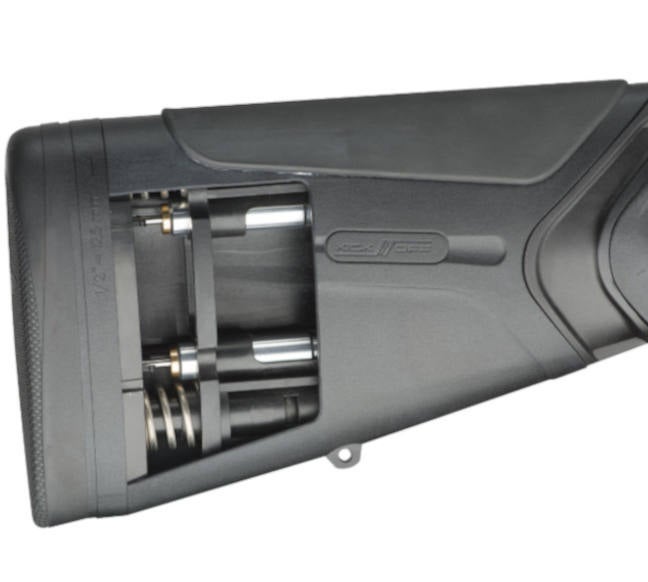 Windowed with step and intermediate sight for excellent target acquisition.
Extended bolt release and handle for easier handling, loading and use in the most adverse conditions.
Fast and firm closing with a 60 ° rotation.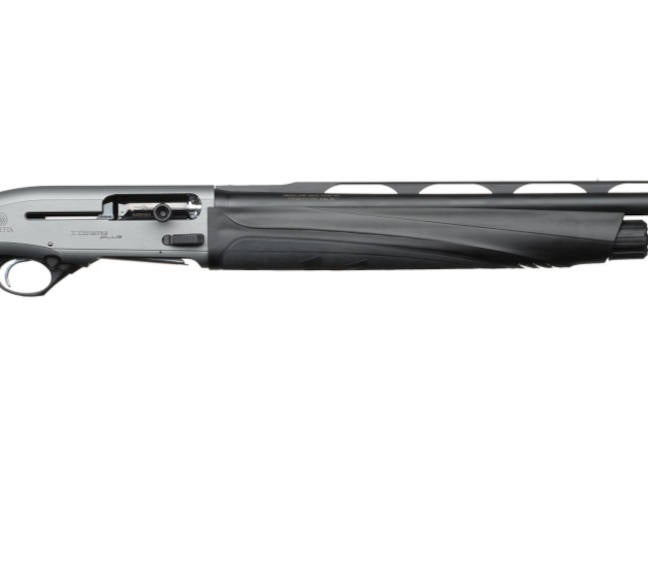 The latest generation technology for perfect and uniform shot patterns with all ammunition, from lead to steel, with a 320 mm triple forcing cone.
For quick and instinctive target acquisition.
20mm extended with special burnished finish.