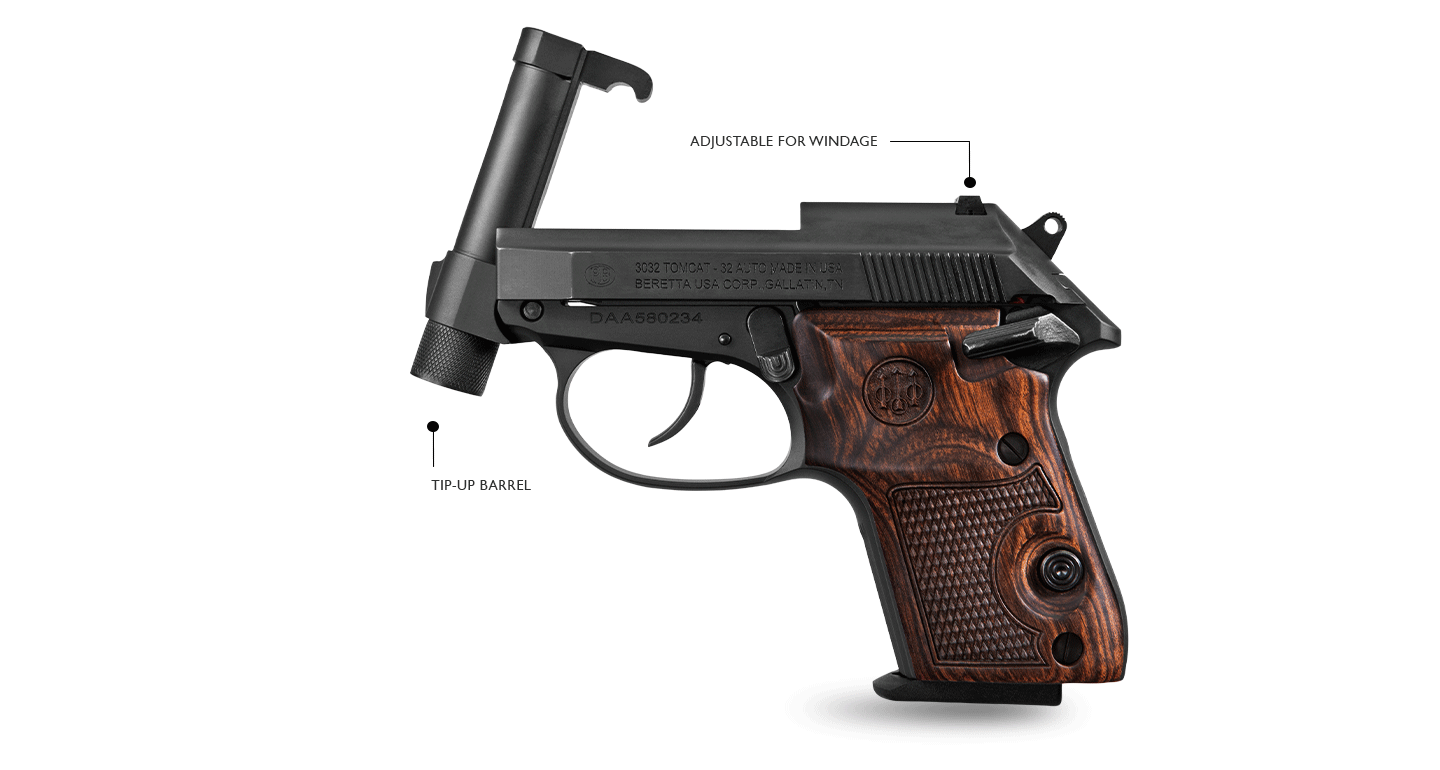 EASY TO OPERATE AND MAINTAIN
The exclusive tip-up barrel allows the user to easily load a round directly into the chamber without racking the slide. The two-position safety engages crisply and positively, and locks the slide as well as preventing the pistol from firing. The rear sight is adjustable for windage, so that you can easily experiment shooting different loads while keeping your sights on target.
The Beretta 3032 Tomcat Inox is tiny, sized like average cell phone. With its snag-free lines, it can be tucked in any kind of holster or pocket for deep concealment.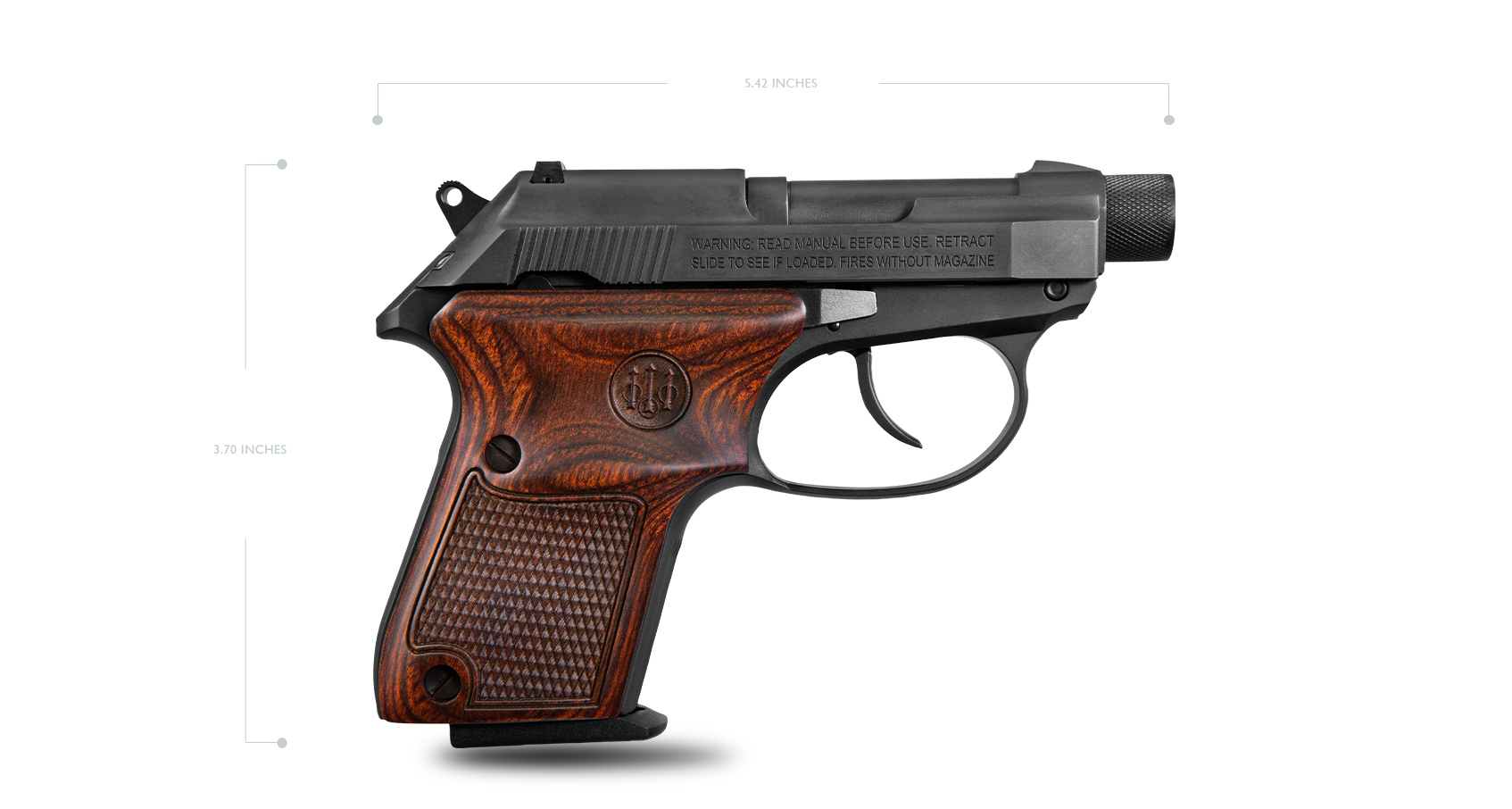 The lines of the Tomcat are snag-free, with the sights being engineered to easily slide in and out of a holster, pocket or belly-band without catching on anything.
MADE OF DURABLE MATERIALS
3032 Series utilize a tough forging process for their barrels, while slides are fashioned from solid steel bar stock--and frames from solid aluminum forgings.