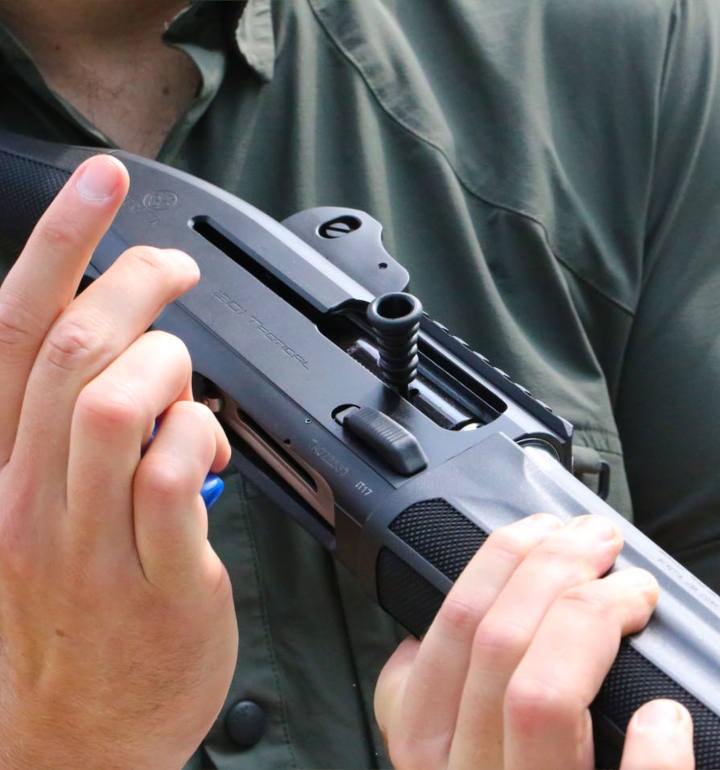 The controls are all concentrated on the right side of the aircraft-grade aluminium receiver. Their increased size allows for quicker access and operation: the bolt handle, the bolt release and safety feature a wide, checkered profile as on competition models.
Versatility and adaptability to every need. Its compact size makes it suitable for tight spaces. The stock and forend are made of very strong polymer; the ergonomic design and checkering guarantee firm grip, maximum stability and comfort in handling. The stock is customizable in drop, cast and length of pull with additional spacers.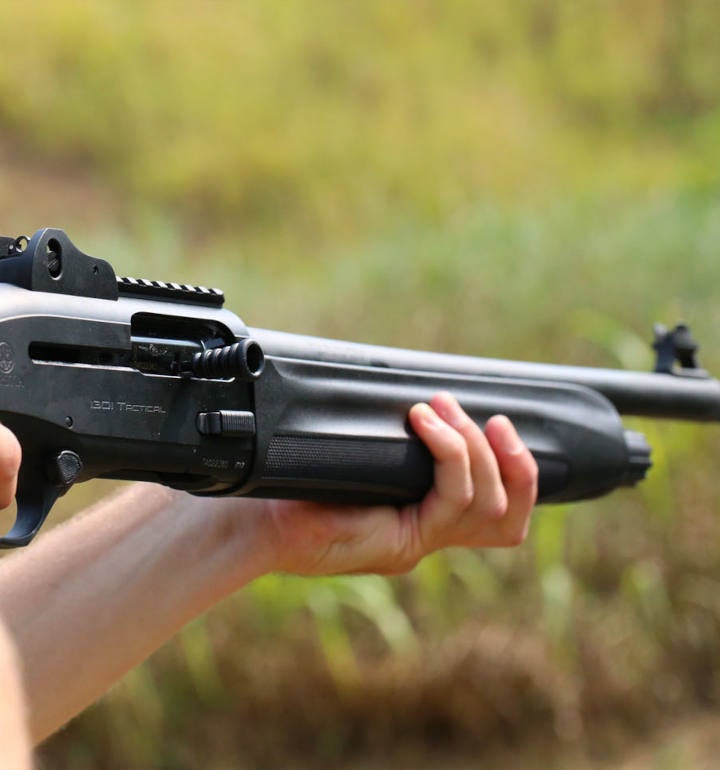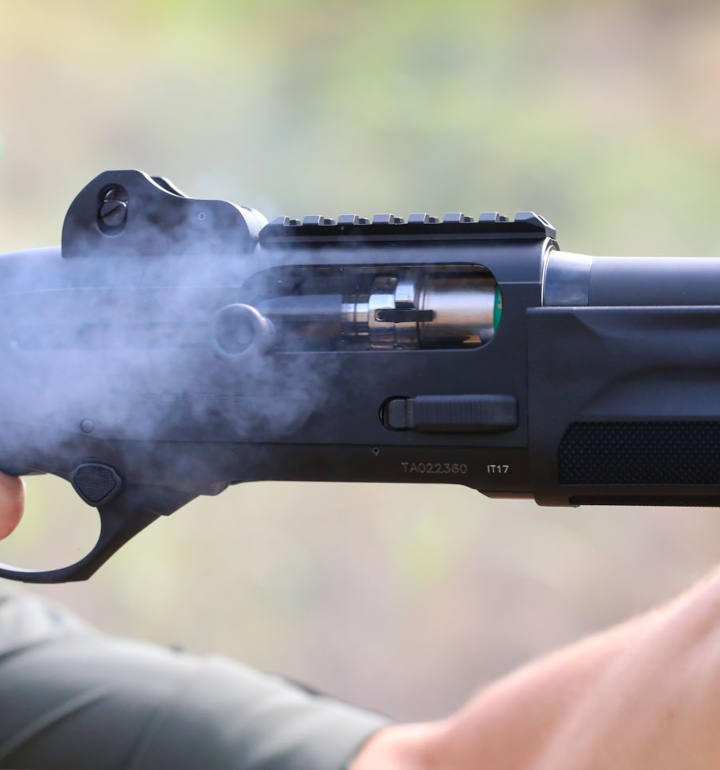 B-LINK: RELOAD AS FAST AS THE BLINK OF AN EYE (+36%)
The B-Link gas operating system is the most reliable in the world. The power of this system, combined with the precision of the rotating bolt, ensures a fast, reliable and smart cycle. As fast as the blink of an eye: hence his name B-Link.
The need for maintenance is the lowest ever, and cleaning your firearm will be extremely easy, fast and safe.
Bolt handle and release with a wider and checkered profile.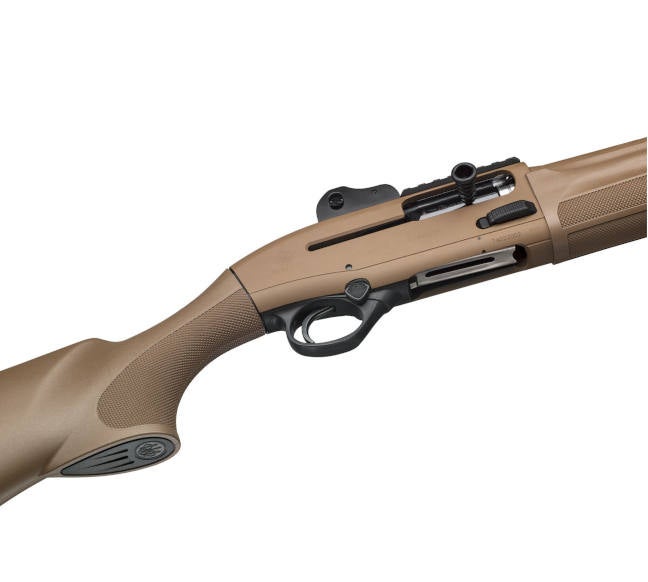 In drop, cast and length of pull with additional spacers.
To easily fit a wide range of accessories.
For quick and easy sling attachment.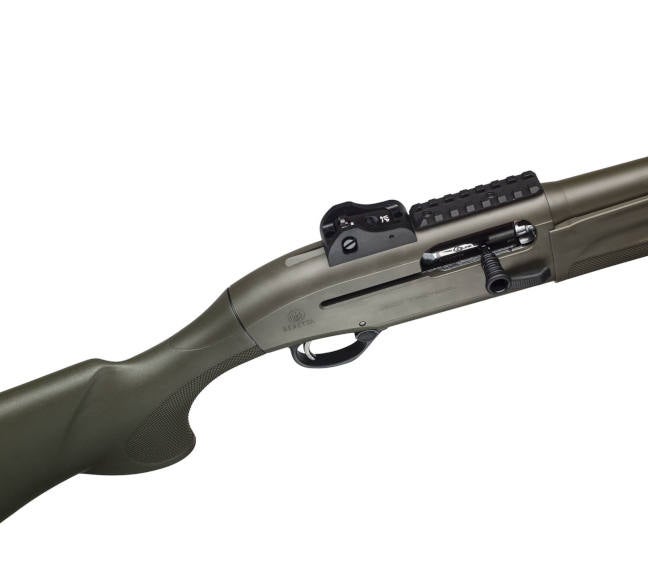 For loadings up to 1.370 BAR.
High strenght steel chokes guarantee extreme resistance.