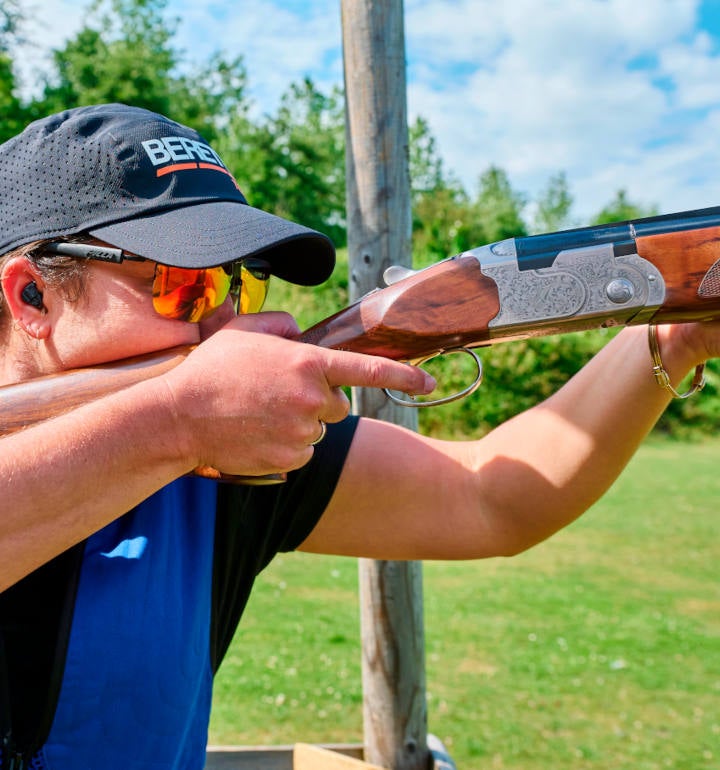 The renowned and ultra-tried-and-tested Steelium barrels made of tri-alloy steel and combined with Optimachoke HP chokes ensure excellent performance in the field. The special geometry, with a double 80 mm forcing cone, is designed to offer top performance and precise shots, while reducing recoil and muzzle rise.
The top rib, windowed with an accurate anti-glare checkering and spherical steel sight, is inspired by the most exclusive Beretta over-and-unders.
The prestigious engraving is made with cutting-edge 5-axis laser technology. The Silver Pigeon III and V bas-reliefs areas are embellished with special sparkles that create a beautiful contrast, thus emphasizing floral motifs and evocative hunting scenes.
The stock and forend are made of selected walnut wood with a fine wood grain highlighted by an oil finish. Moreover, a sophisticated checkering distinguishes the two parts, ensuring beauty and a firm grip in any condition.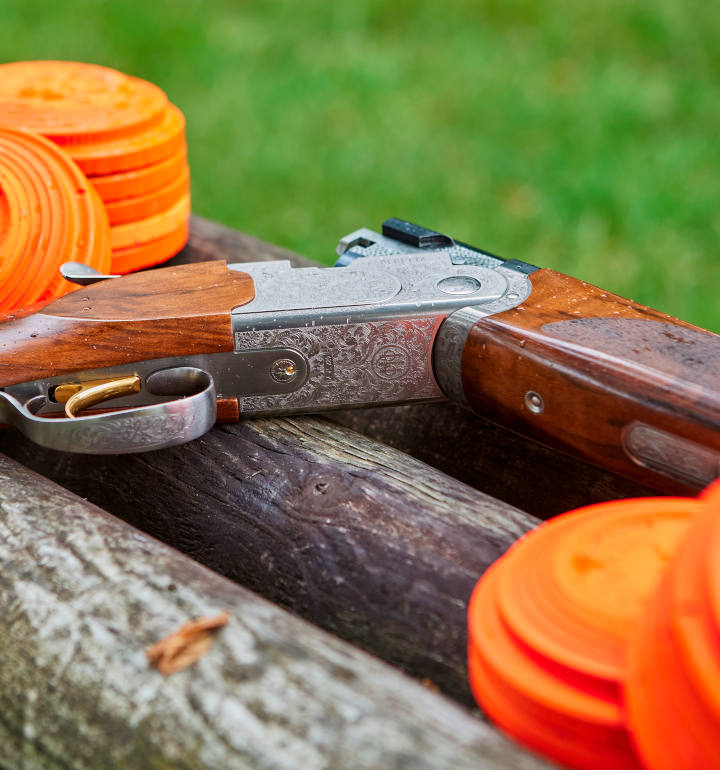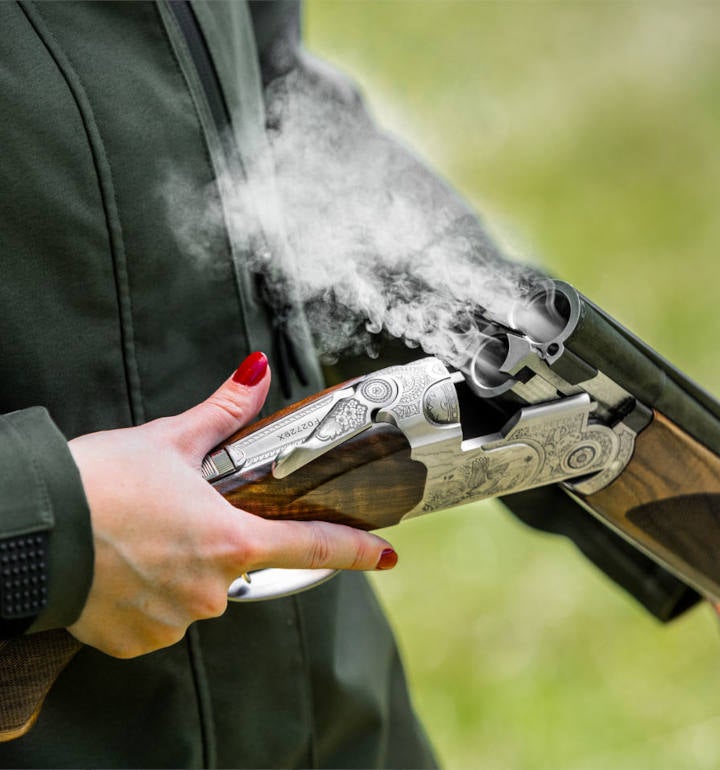 The Silver Pigeon's receiver, which is derived from the legendary 680 series, features a slim, elegant shape characterized by the tried-and-tested locking system with iconic trapezoid shoulders and dual conical locking lugs. Silver Pigeon replicates the legendary reliability and minimal maintenance requirements typical of the 680 platform thanks to the ultra-reliable and sturdy ejection system.
Steelium Optimabore HP barrels with its 80-millimetre double forcing cone are manufactured with tri-alloy steel and characterized by deep drilling, cold hammer forging and vacuum distention.
Made of high-strength steel, these chokes provide considerable corrosion resistance and are able to withstand the power of steel shots.
76 mm (70 mm for 28 gauge) chamber compatible with lead, steel and HP steel ammunition.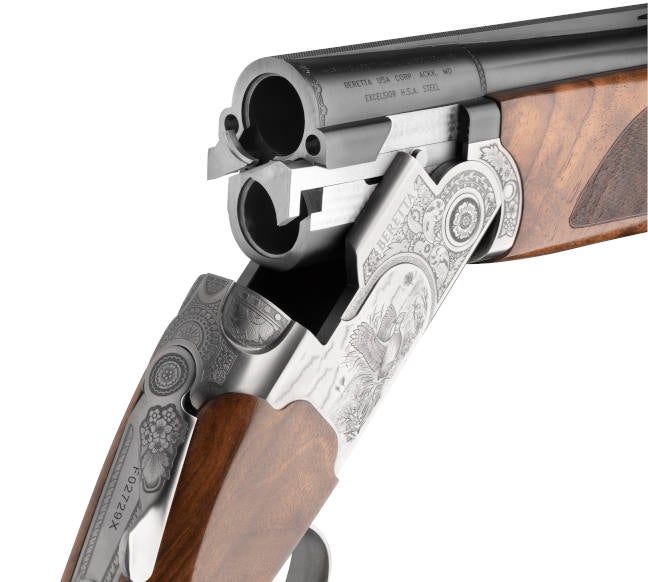 Selected walnut wood and fine checkering: grade 2 for Silver Pigeon I, grade 2.5 for Silver Pigeon III, grade 3 for Silver Pigeon V.
The glossy treatment highlights the wood grain and withstands water and wet weather.
Engravings are made with cutting-edge 5-axis laser technology to emphasise floral motifs and hunting scenes.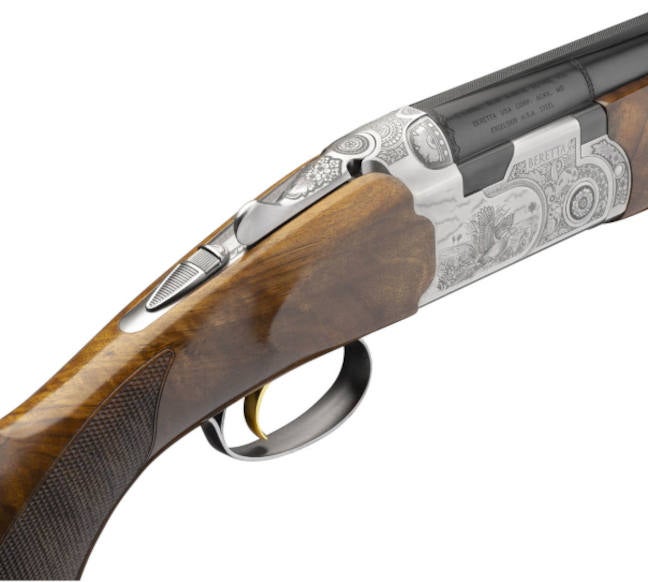 20 mm for maximum comfort and recoil absorption on Silver Pigeon III and Silver Pigeon V.
30% lighter than a standard recoil pad, but much more resistant to abrasion, ageing and atmospheric agents. Included on the Silver Pigeon I.