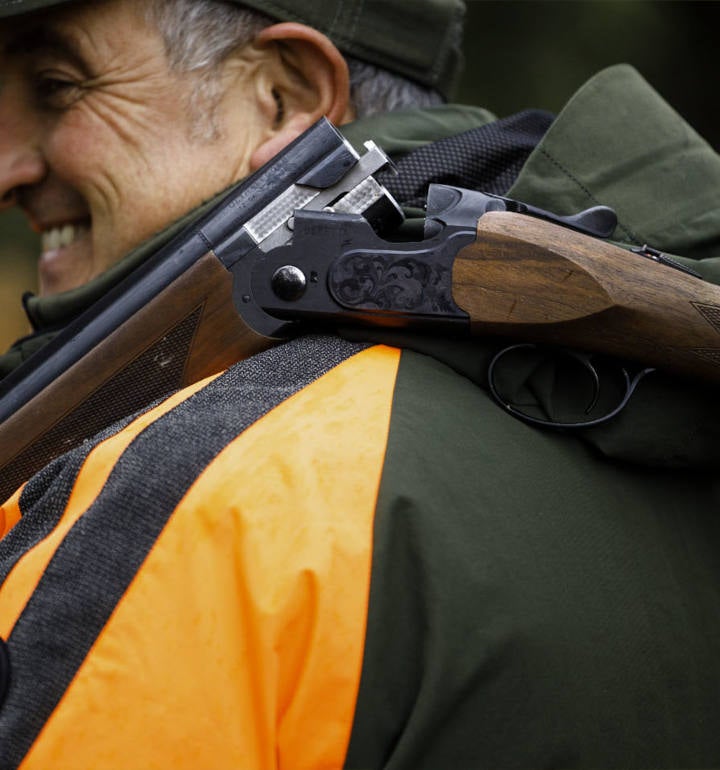 All the sturdiness and reliability of a steel receiver, but with an extremely low weight: the most modern engineering techniques have made it possible to skeletonize this element, reducing it to only the structural elements that are fundamental for robustness, safety and performance. The Extralight® recoil pad is 30% lighter than a standard one, but is much more resistant to abrasion, ageing and atmospheric agents. The increase in the stock cavity, the removal of the side ribs on the Steelium Optimabore HP barrels, the trigger guard and the aluminum forend iron system contribute to the record reduction of 404 grams compared to a standard shotgun.
Field tests and research have been done to ensure reliability and resistance to repeated explosions with any type of cartridge, even the magnum ones. The 76mm chamber can hold lead, steel and HP steel ammunition up to 56 grams.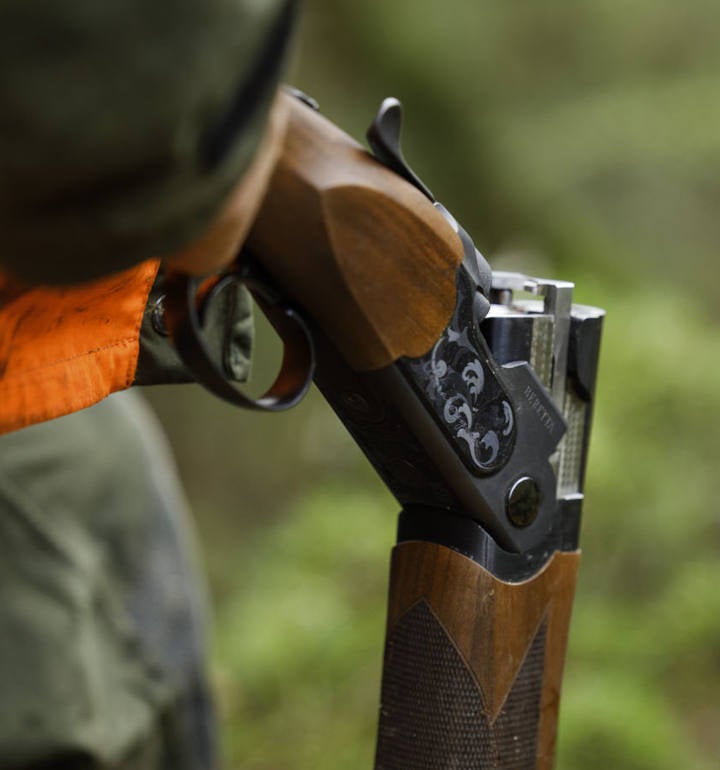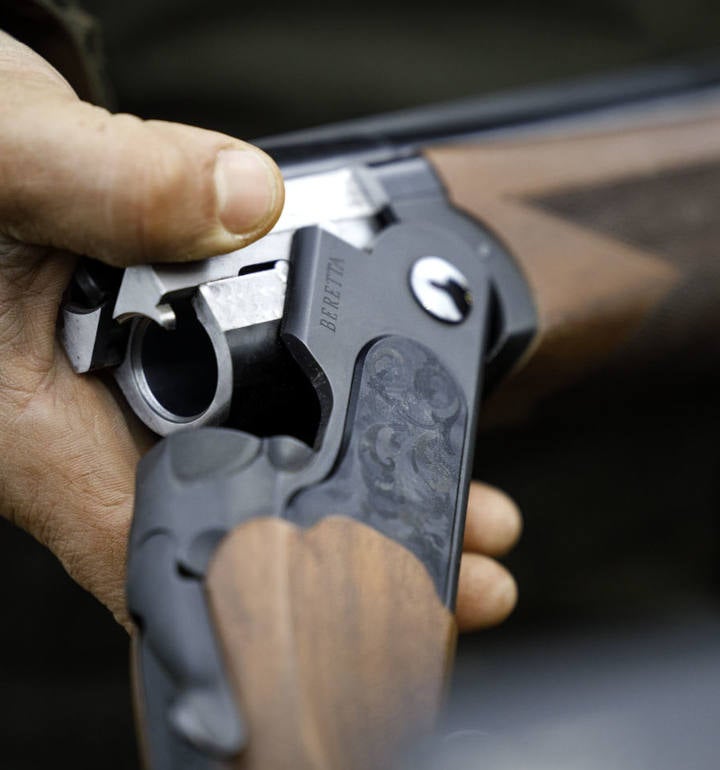 The trapezoid shoulders and dual conical locking lugs characterize the proven locking system derived from the 690. The sides and the bottom of the receiver have been carved without compromising its robustness and are enriched with special inserts in technopolymer, whose design refers to a floral engraving that disappears and reappears turning the rifle towards the light. This aesthetic detail, combined with the matte black burnishing of the action frame and glossy black pins, make this firearm unique.
Steel receiver carved out on the sides and on the bottom, reducing excess and keeping only the necessary structural elements.
76 mm (3 ") chamber compatible with lead, steel and HP steel shots up to 56 grams.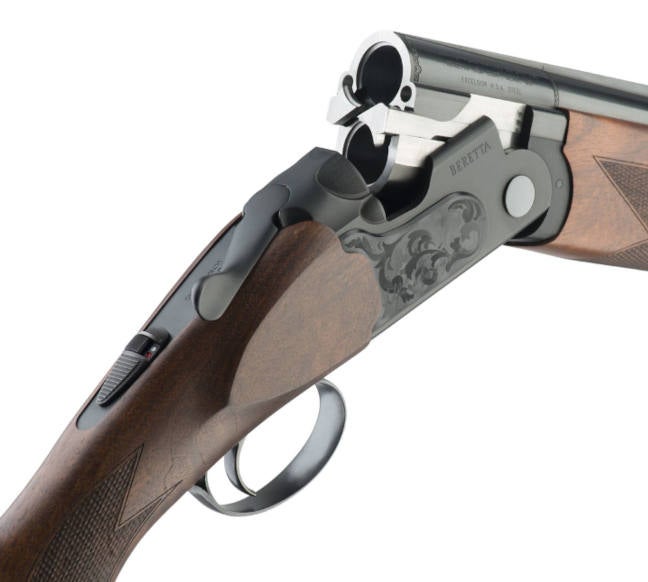 30% lighter than a standard recoil pad, but much more resistant to abrasion, aging and atmospheric agents.
2.5 grade wood with reduced density and stock with incresed internal cavity.
Forend iron system derived from the 694 made of aluminium to contain the weight.
Steelium Optimabore HP barrels without side ribs.
Inserts in technopolymer with floral motif with inclined surfaces to optimize the reflection of light.