The Beretta GunPod 2 is a smart digital system powering a new way to enjoy hunting. Stop wondering how many cartridges you shot last month or how many miles you walked with your dog: GunPod 2 will hold these statistics for you.
Thanks to the patented on-board Bluetooth shot-counter, the shotgun connects with your smartphone to collect the most important moments of the hunting session (shots, path, photos and videos) in a smart digital diary with built-in statistics. But there is even more: GunPod 2 is also a useful tool in case of emergency, by allowing the hunter to make a phone call to a pre-defined phone number with just two taps and to get the GPS position with a single swipe, to be immediately shared with the rescue team if required.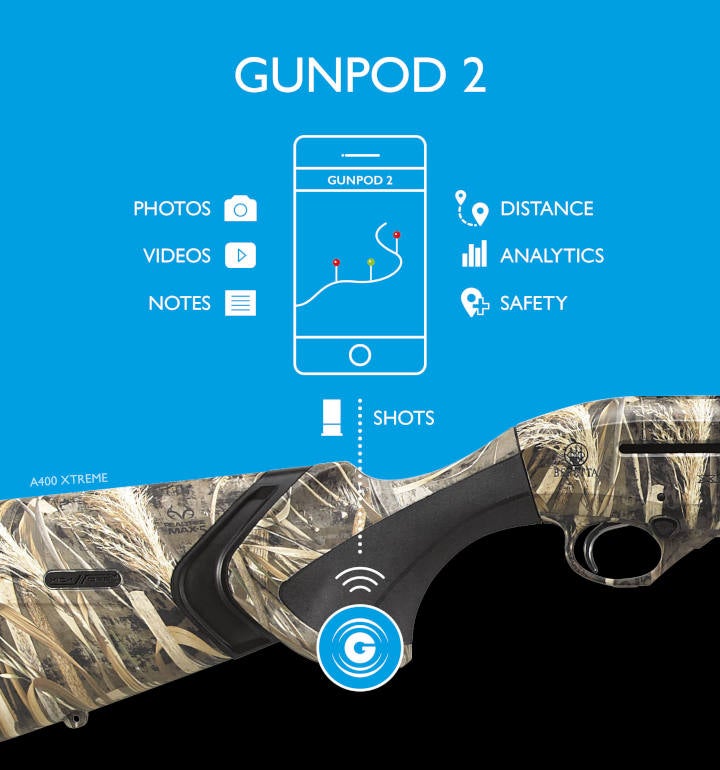 The GunPod 2 on-board Bluetooth shot-counter
Installed inside the stock pistol of the shotgun, this hyper-technologic, smart and lightweight device detects the shot and "talks" to your smartphone giving notice of the shot.
Once received the information of the shot from the on-board Bluetooth shot-counter, the GunPod 2 app takes care of collecting all the shot information into your secure and private records, creating the diary of your hunting day.