Combining tradition, innovation and ingenuity in order to create value for customers, workers and society: this is Beretta's vision, and it is no coincidence that the symbol of three arrows striking as many circles has been the company's official logo since 1949. We want to hit the target always keeping in mind our principles of environmental and energy sustainability.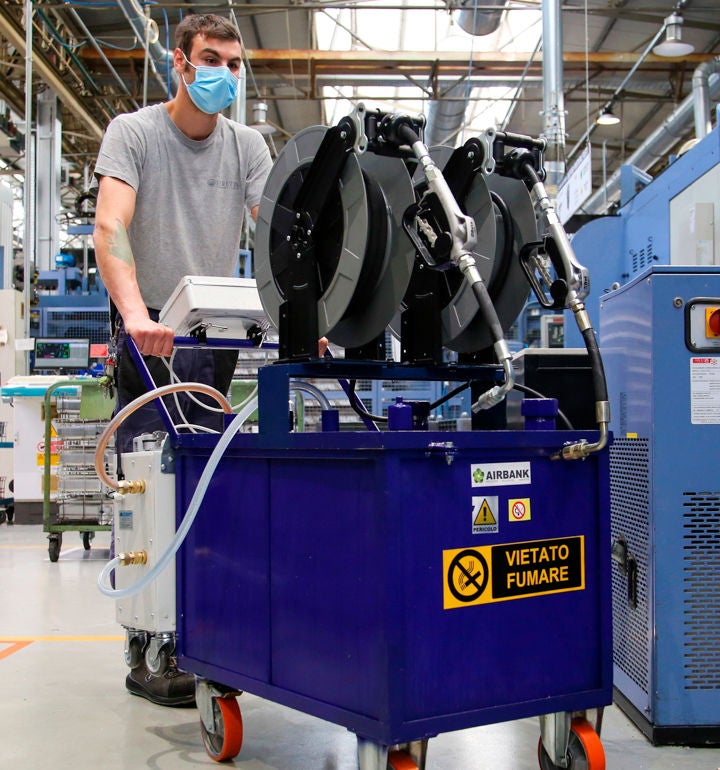 With over 220 patents and active extensions, out of a total of around 1400 filed over the course of its history, Beretta's R&D plays a central role in various innovation processes, relying on particularly advanced computerized design and simulation systems. All our research and development activities are internal - from design to construction, prototype testing (including using additive manufacturing) and product industrialization - as are the main production technologies. Furthermore, it is committed to testing new additive manufacturing and predictive maintenance techniques and is supported by quality processes that can rely on laboratories for advanced metrological, tomographic and dynamic-impulsive analysis. Research and development processes are in-house, as are the most strategic production and quality control technologies, which are at the forefront of the related sector and the global industrial landscape.
Technical innovation allows the Company to optimise processes, reducing inefficiencies and guaranteeing the best quality/price ratio, as well as ensuring ever higher product performance. Here is a simple example that shows how well the Company is focused in this context: the Beretta SmartCow project. This involves putting into practice predictive maintenance designed and implemented in-house. The device is in service as a portable monitoring unit, used to perform oil top-ups in a large number of installations. This allows to rely on the actual condition of equipment, rather than average or expected life statistics, to predict when maintenance will be required and allow convenient scheduling of corrective maintenance, to avoid unexpected equipment failures. This gradually led to a remarkable reduction of intervention time (down from more than 4 days to 30 minutes), improving production efficiency and cost saving, while reducing the overall amount of oil needed.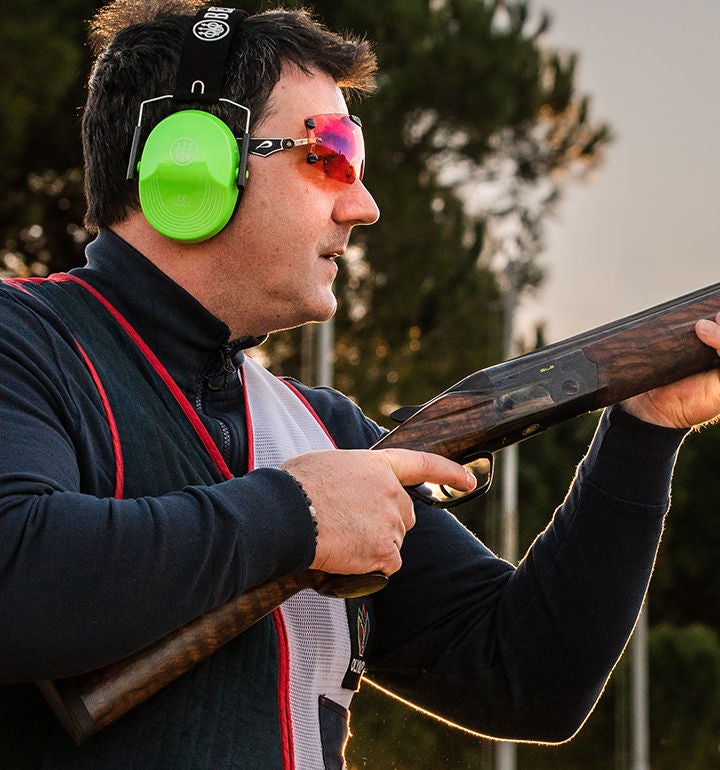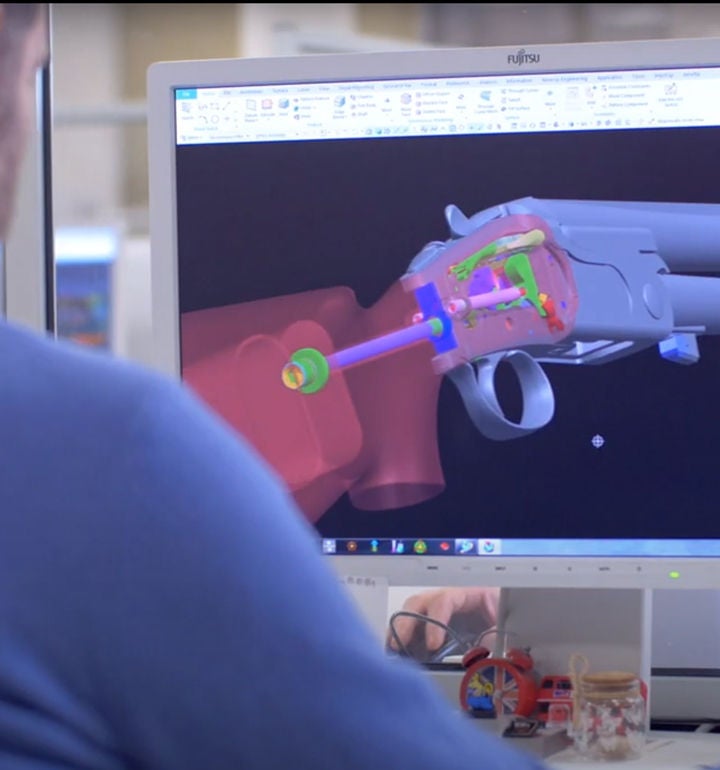 It is clear, therefore, that at Beretta, sustainability - in all its forms, from environmental to economic - has been the driving force from its foundation in 1526 to the present day. And it will also be so in the future. With this in mind, there are global trends that need to be considered and possibly anticipated in both hunting and shooting. One of the main challenges in the coming years will be to eliminate hexavalent chromium from production processes while ensuring that end customers receive the same performance in terms of product safety, reliability, durability and precision. Another significant example concerns the use of lead ammunitions, which will gradually be replaced with other materials, such as harder and less polluting metals. In this context, Beretta's task is to ensure that its customers are able to continue practising their discipline in the best possible way. Hence, an intense research and development activity began, with the aim of understanding which is the best solution to propose on the market by working directly with ammunition manufacturers to adapt and optimise the weapons to the new conditions of use.
Research is followed by the canonical product development process, which, depending on the type of project, can have very different lead times: ranging from a maximum of six months for modifications or restyling, to years for new platforms. For the latter type, when development reaches the physical prototype stage, all tests are carried out to verify compliance with security, functionality and accuracy requirements. These stringent tests are not only an economic burden, but also a social and environmental one. For this reason, in addition to the irreplaceable contribution of the operator, mathematical calculation software is used in the company to build virtual prototypes and simulate the operating conditions of the firearm. In this way, it is possible to predict the life of the components used without having to make physical products and without firing any shots.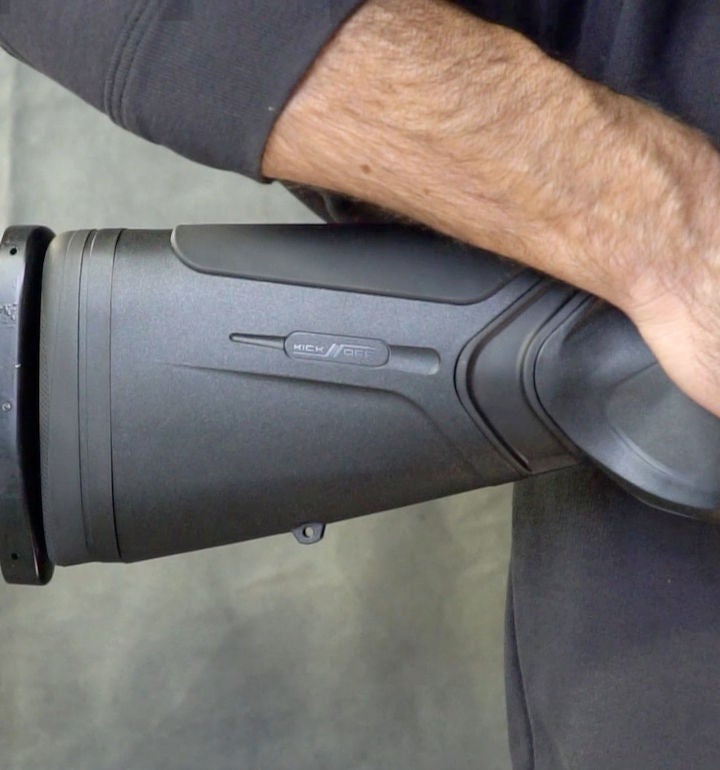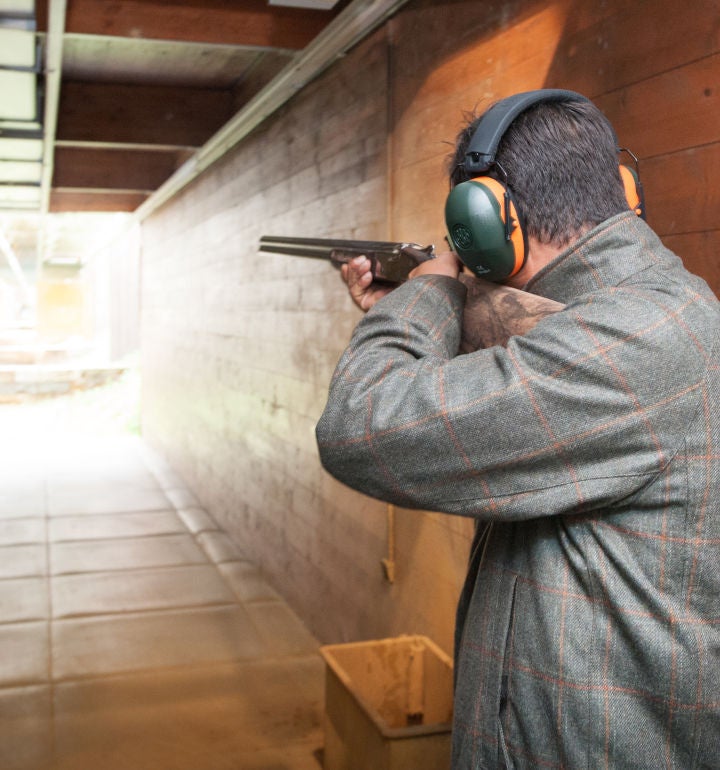 Another very important innovation has led us to a significant reduction in the impact during firearms tests. These activities have an impact, indeed, on the health of shooters: for this reason, Beretta has developed specific devices to reduce the biomechanical load on the shooter's arms. Consider the effect of recoil: in order to be able to monitor it, mechanical shoulders have been created that allow accurate measurement of the forces at work by simulating the shooter's rigidity and constraints. Not only that: given the use of lead and the need to fire up to 30,000 rounds during product validation tests, those engaged in this process are subjected to regular checks on lead levels in the blood. Another development has involved the testing of short arms. Thanks to the development of artificial limbs equipped with sophisticated sensors, it has been possible to record and process all information during use.
Evolution is never an exclusive process. This is why Beretta has, for years, extended and strengthened its collaborations with universities and research institutes, as well as with companies in the aerospace, automotive, naval, textile and nanotechnology fields. Several years ago, the company opened its own spin-off at the CSMT (Multisectoral Technology Services Centre) in
Brescia - called B.R.a.In. (Beretta Research and INnovation) - with the task of fostering Open Innovation and catalysing initiatives in the field of innovation that are more disruptive than that performed in the HQ of Gardone Val Trompia. The areas most developed by Research include firearm sensors, with the purpose of providing data to improve the control of the police on the ground. In particular, one project funded by the Ministry of Economic Development developed the concept of I-Protect, an integrated system that uses data from different devices (gun, phone, body cam) to enable the police operations centre to manage the various situations.
Beretta has a very close relationship with the University of Brescia, essential both to consolidate our relationship with the territory and as a source of talent to be recruited by the company.With UniBS, we have developed studies that map the physical movements of skeet shooters with the aim of improving athletic performance, developing higher performance products, conceptualizing tools for shooting training and monitoring performance through the development of artificial intelligence algorithms. The University also supports the chemical and physical analysis of surface treatments, and the analysis of materials currently used in the products. Outside the region, we have established a fruitful collaboration with the University of Florence to help shooting ranges solve the problem of reducing noise pollution, required due to increasingly widespread urbanization. This partnership has led to the creation of technologies and algorithms, the subject of studies, publications and patents.
As for shooters' performance improvement, Beretta has created a digital platform that has been representing, since its launch in 2017, an incredible step forward in the way shooters train and practice. It is a mixed system (IoT/Cloud/App) designed to help shooters improve their performance; facilitate interaction with coaches and support range management. It is all contained in an application, downloadable for free, that can also be used by non-Beretta shooters for an inclusive approach in favour of the entire sporting movement. Shooting Data automatically collects useful data for the shooter: date and time, sports complex, range, ISSF scheme, weather conditions, temperature, humidity, discipline, training/competition, target trajectory (e.g. left, right, middle and distance), result (hit, second barrel, miss), reaction time, equipment (shotgun, cartridges, glasses, lenses, and more where previously described for the practised discipline). The magic of Shooting Data? The shooter only has to focus on performance, and thanks to the statistics and concrete detailed data, he can identify new opportunities for improvement. The coach, on the other hand, communicates with the athletes, monitors training remotely and gives advice directly through the app.