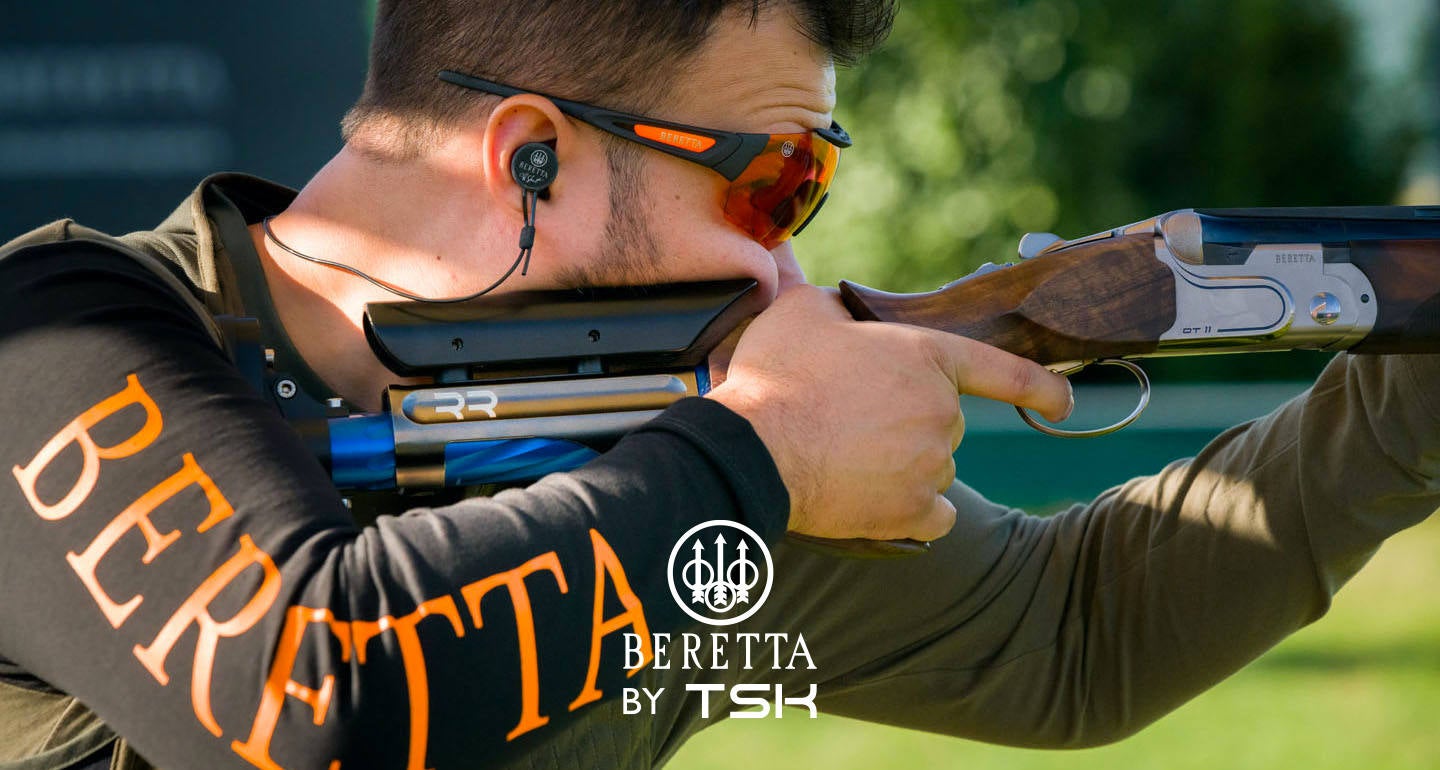 THE FULLY ADJUSTABLE STOCK
Easy to adjust and customise, TSK provides performance and comfort of a custom-made stock for all clay shooting disciplines.
The numerous adjustment options, geometry, balance and ergonomics of the TSK stock ensure complete self-adjustability to every shooter's shoulder and shouldering.
Manufactured in Italy on high-precision CNC machines, TSK's advanced functionality and contemporary aesthetics have made it a staple in the rifles of many international professional shooters who have won numerous medals in Italian, European and World championships.
A fully adjustable shotgun that allows the shooter to experiment and achieve an unprecedented reversible fit in a single training session.
Two main versions, one for Trap and one for Sporting and Skeet, both adaptable for right- and left-handed shooters.
The classic grip, without finger stop, fits hands of all sizes, but there is a version with finger stop in different sizes depending on the user's hand shape.
FULLY ADJUSTABLE AND CUSTOMIZABLE
The TSK stock has been developed to offer the shooter a one-stop solution for all his needs, as it can be adapted to personal preferences with adjustments on all its parts or be customised with additional accessories that can be purchased separately.
TSK can be easily customized in the length of pull, nose piece drop, pitch, heel bend, stock rotation and drop.
Tubes are available in lengths of 140, 160 and 180 millimetres and nosepieces in sizes 24, 32, and 40 millimetres.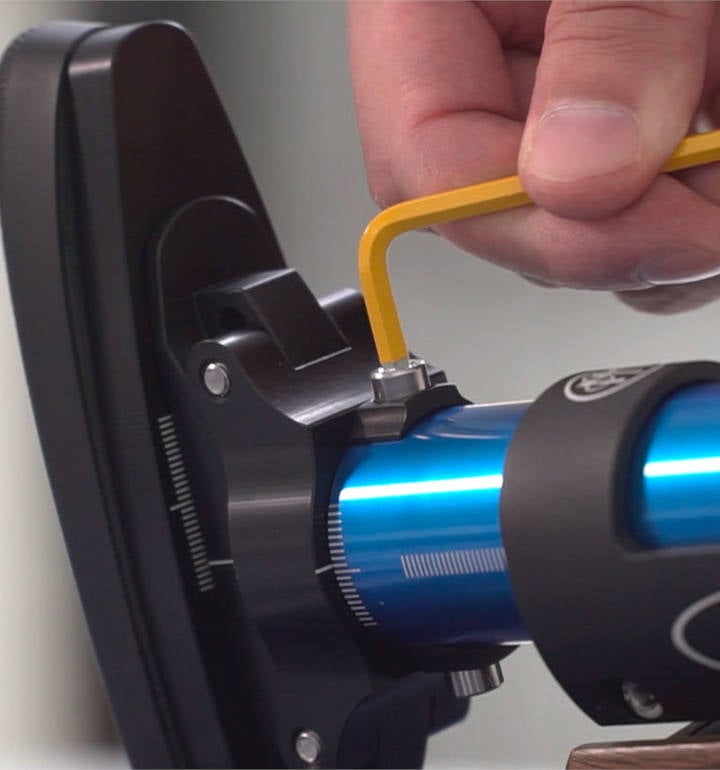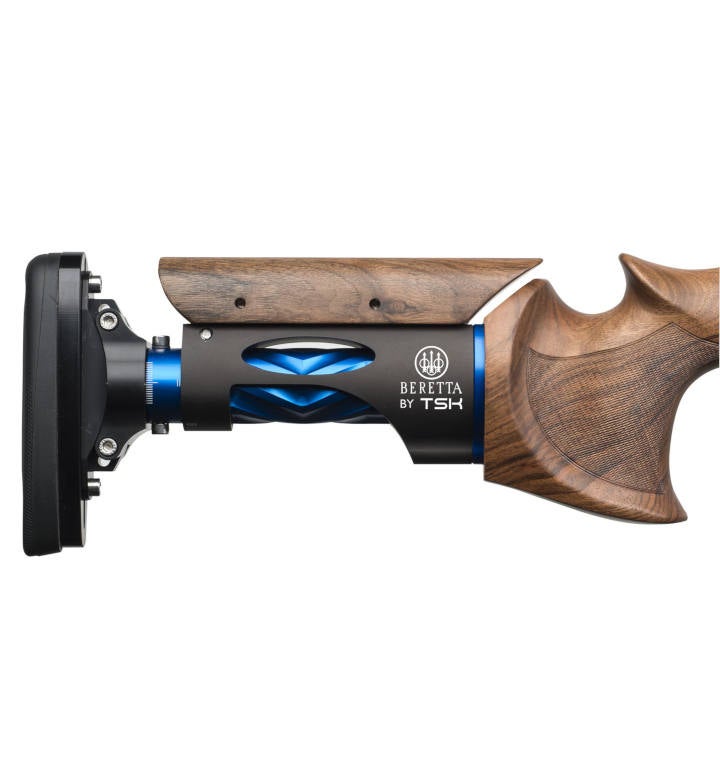 THERE IS A MEASURE FOR EVERYONE
The TSK stock in its various versions is available in three different sizes, depending on the width of the shooter's palm.
Size S: for a palm width narrower than 9 cm (3.5 inches)
Size M: for a palm width between 9 and 10 cm (between 3.5 and 3.9 inches)
Size L: for a palm wider than 10 cm (more than 3.9 inches) - standard size fitted on DT11 Black Pro and 694 Pro rifles
The TSK stock can accommodate the Beretta B-Fast weight balance system, with which it is fully compatible.
The Beretta B-Fast system features various weight adjustment and insertion options at the stock, forend and muzzle of the 680, 690 and DT11 platform shotguns.
The TSK stock comes standard in size L on the Beretta DT11 Black Pro and 694 Pro models with the same customisation options, but can be purchased separately and installed on all models in the DT11 range and on all Beretta shotguns built on the 680 and 690 platform.


1. Select the grip for your weapon: 690/680 or DT11, then choose the size that suits you
2. Choose the stock blade between the Standard version or the Recoil Reducer version