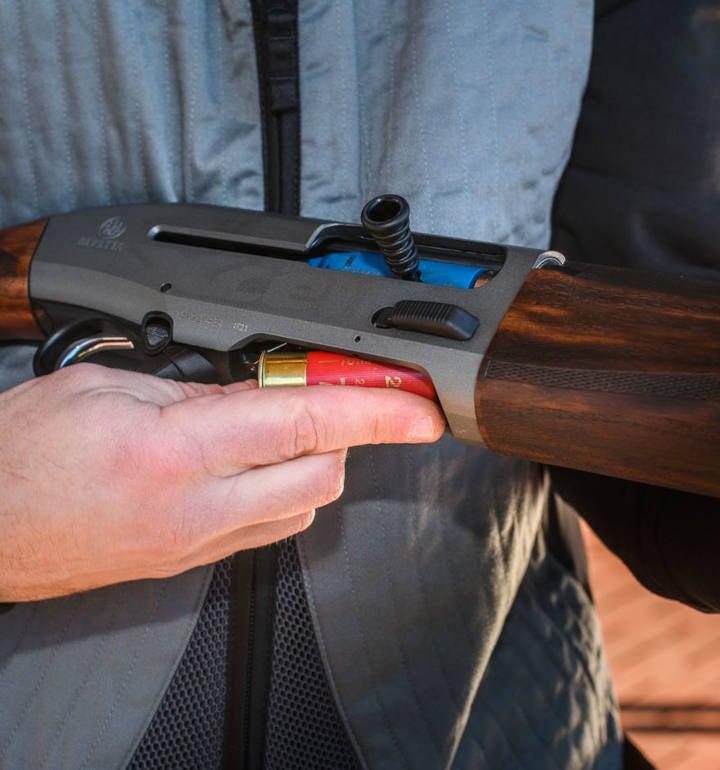 The controls are all concentrated on the right side of the aircraft-grade aluminum receiver. Their extention allows for quicker access and operation: the bolt handle and release have a wide checkered profile, while the extended loading port facilitates the insertion of the ammunition.
KICK-OFF PLUS: OPTIMAL RECOIL REDUCTION
Kick-Off Plus is a powerful recoil reduction system developed by Beretta. Two elastomer shock absorbers, positioned close to the rubber insert and equipped with return springs, which effectively act on the first recoil peak, reducing its perception up to 40%. A third elastomer shock absorber, inserted in the tie rod, absorbs the impact of the slide against the receiver, reducing the second recoil peak, the muzzle rise effect and the vibrations.
The B-Steady system divides the stock into two sections: stock and pistol. The recoil makes its effects felt only on the pistol, leaving the stock stable and avoiding the sliding of the nose piece on the cheek and helping not to lose the line of sight.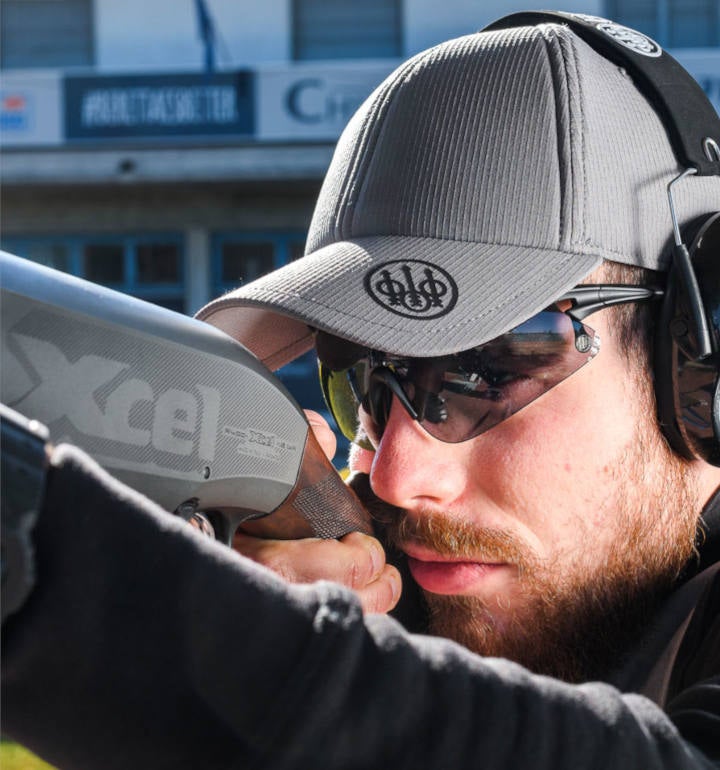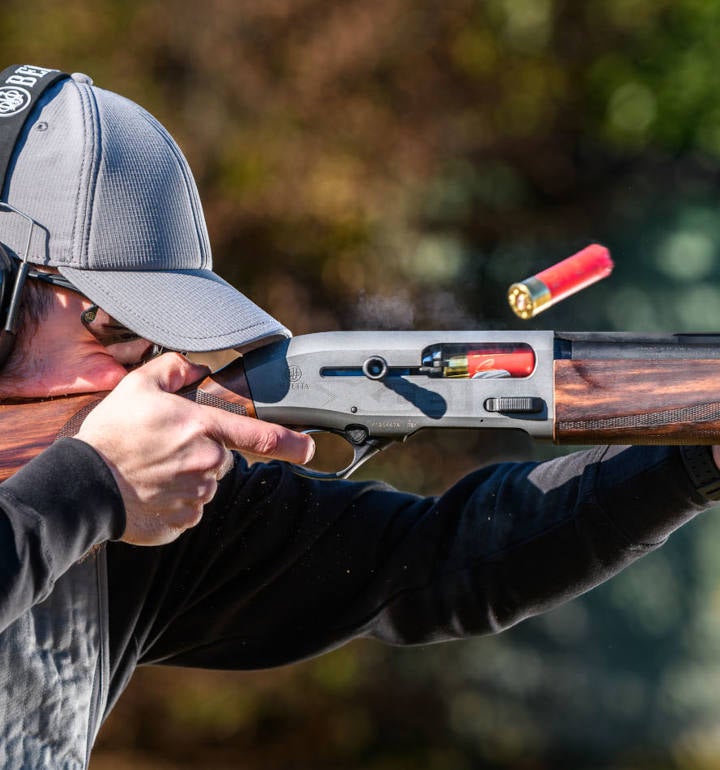 B-LINK: RELOAD AS FAST AS THE BLINK OF AN EYE (+36%)
The B-Link gas operating system is the most reliable in the world. The power of this system, combined with the precision of the rotating bolt, ensures a fast, reliable and smart cycle. As fast as the blink of an eye: hence his name B-Link.
The need for maintenance is the lowest ever, and cleaning your firearm will be extremely easy, fast and safe.
Redesigned both in the upper and lower profile.
With a wider and checkered profile.
In competition style for easier and faster ammunition insertion.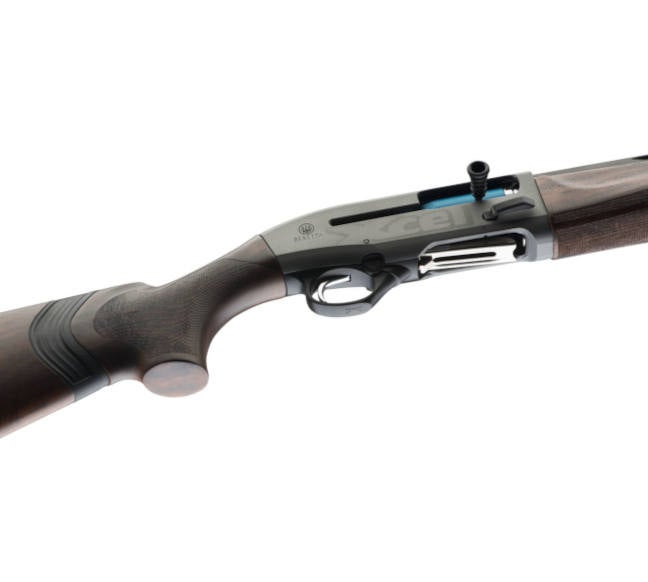 Up to 40% reduction in perceived recoil on wooden stock.
Design with added palm swell for a full grip.
18 mm for superior comfort and perfect shouldering, for a LOP of 375 mm.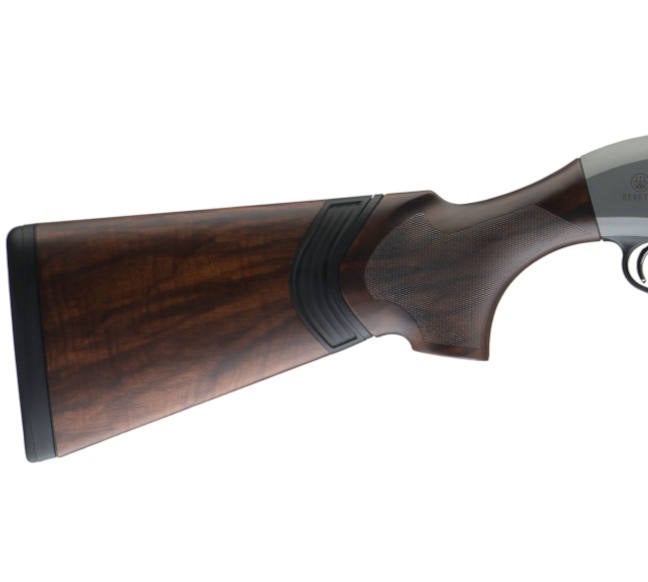 Redesigned on the shooter's hands with checkering for safe handling and instinctive aiming.
Aqua Tech Shield coating for increased corrosion and wear resistance.
Balance adjustment available through weights that can be purchased separately and inserted in the magazine cap.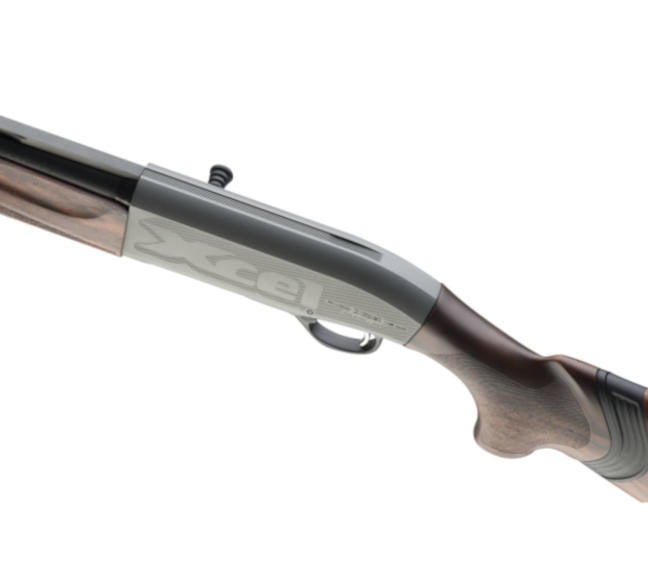 The latest generation technology for perfect and uniform shot patterns with all ammunition, from lead to steel, with a 320 mm triple forcing cone.
20mm extended with special burnished finish.