THE BEST BALLISTIC PERFORMANCE ON THE MARKET
Steelium is the hallmark of all barrels produced at Fabbrica d'Armi Pietro Beretta, which was founded in 1526 as a barrel manufacturer, even before becoming a manufacturer of complete firearms. 500 years of experience that is still relevant today, despite the use of the most advanced production technologies.
Every single Beretta Steelium barrel is made from Beretta's exclusive tri-alloy steel (Ni, Cr, Mo) and goes through deep drilling, cold hammer forging and vacuum distension. This entire process guarantees smoother ballistics that help reduce recoil and muzzle rise effect, ensuring perfect, dense and uniform patterns with any type of ammunition: lead, steel and High-Performance steel.
The Steelium barrels and their 80 mm double forging ensure great reliability and excellent performances with every type of shells, especially during hunting sessions.
Steelium Plus barrels have a triple forcing cone that reaches a length of 320 mm (in a 76 cm barrel), for excellent performance in all shooting disciplines and hunting, as well as for Beretta semi-automatics with supermagnum barrels.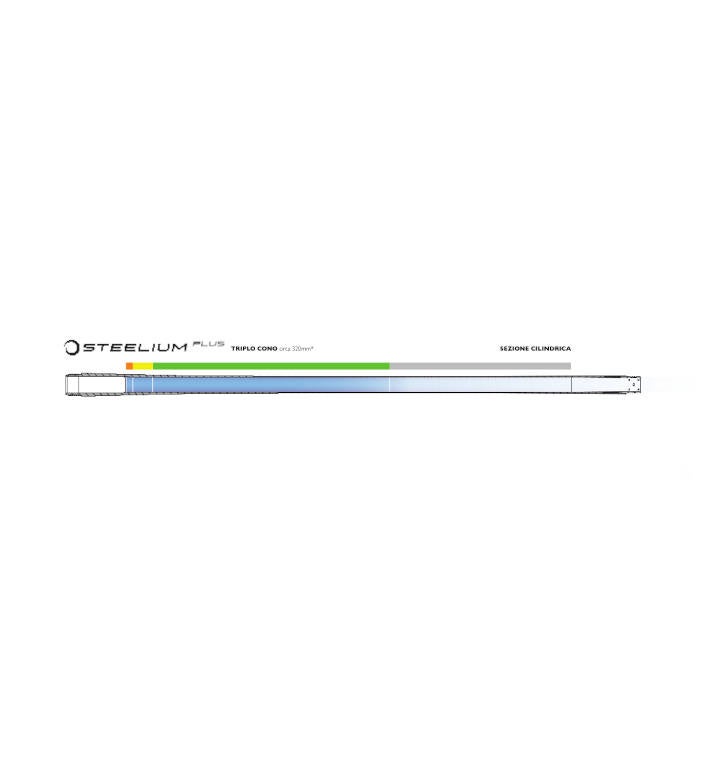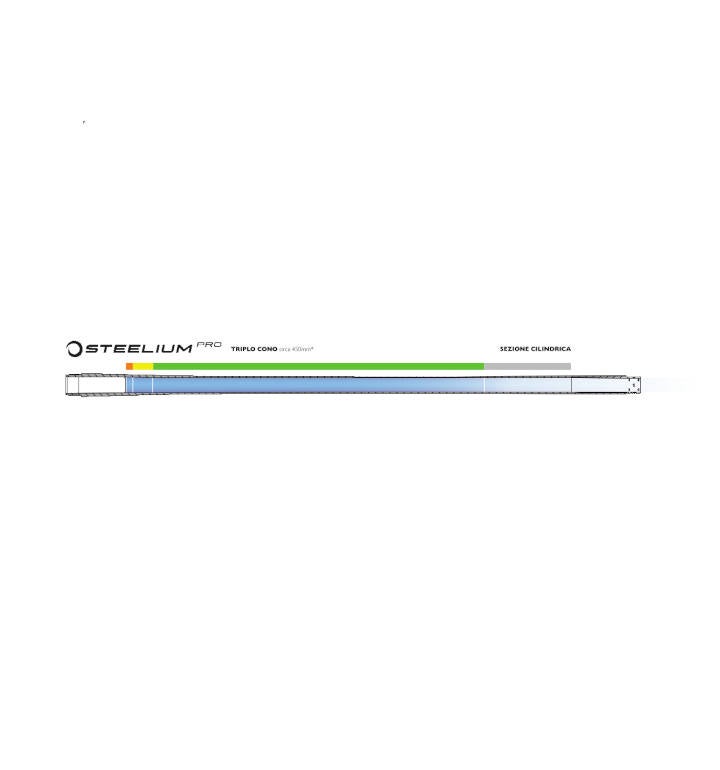 In Steelium Pro barrels, the length of the forcing cone is further extended, up to 450 mm (in 76 cm barrels). An essential ally for those who want to compete at the highest level: it is no coincidence that Steelium Pro barrels are essential components of the most successful shooting platform ever, the DT11.
The Steelium mark characterises all Beretta rifles and shotgun barrels.

Steelium barrels are fitted on all rifles, tactical and dynamic shotguns and most Beretta over-and-under, side-by-side and semi-automatic hunting shotguns.
Steelium Plusbarrels are adopted on the A400 Xtreme Plus semi-automatic hunting shotguns and the 690, 694 and A400 Xcel Sporting shotguns.
Steelium Pro barrels distinguish the most advanced platforms developed for target shooting, such as the DT11 and SL2.