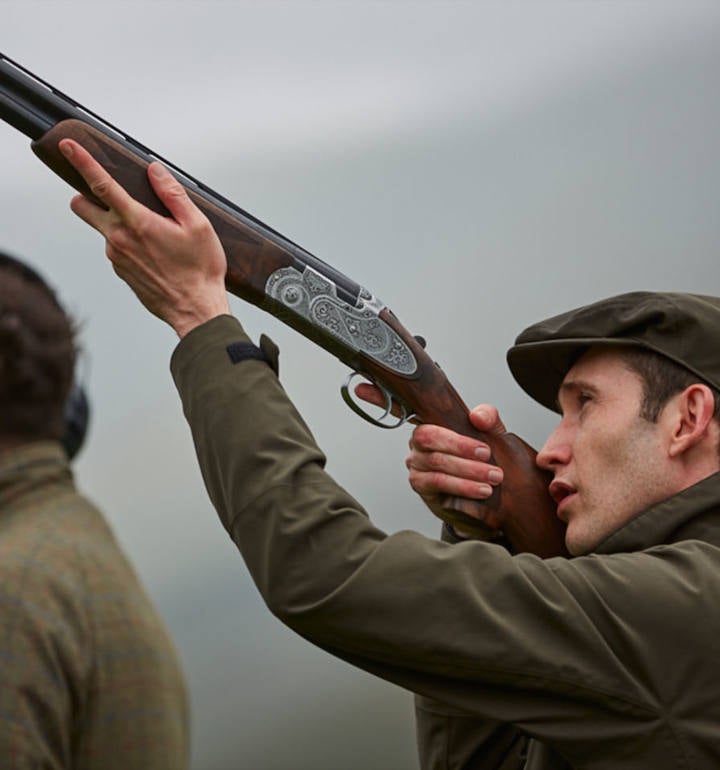 The stock features a specially-selected walnut wood with fine checkering and is embellished with classic game scenes and intricately detailed motifs that extend to the bottom of the receiver, trigger guard and forend iron lever. All these details give the shotgun an exclusive elegance.
The stock allows for some customization options. A custom-made stock can be fitted, indeed, with a traditional English-style stock or an elegant Prince of Wales grip. An oval brass shield, inlaid on the stock, will allow you to personalize your gun with initials or a family crest. Also, the oil finishing of the stock is customizable.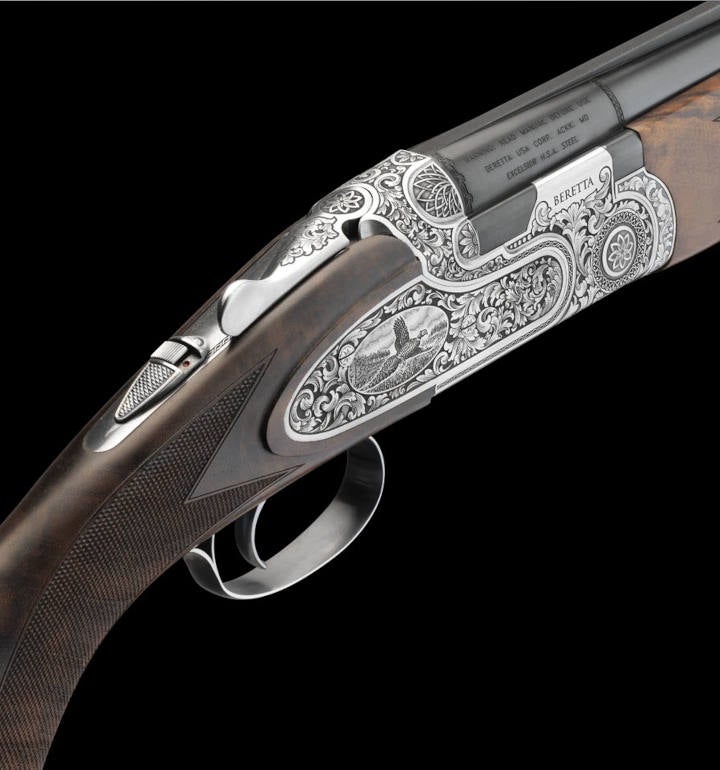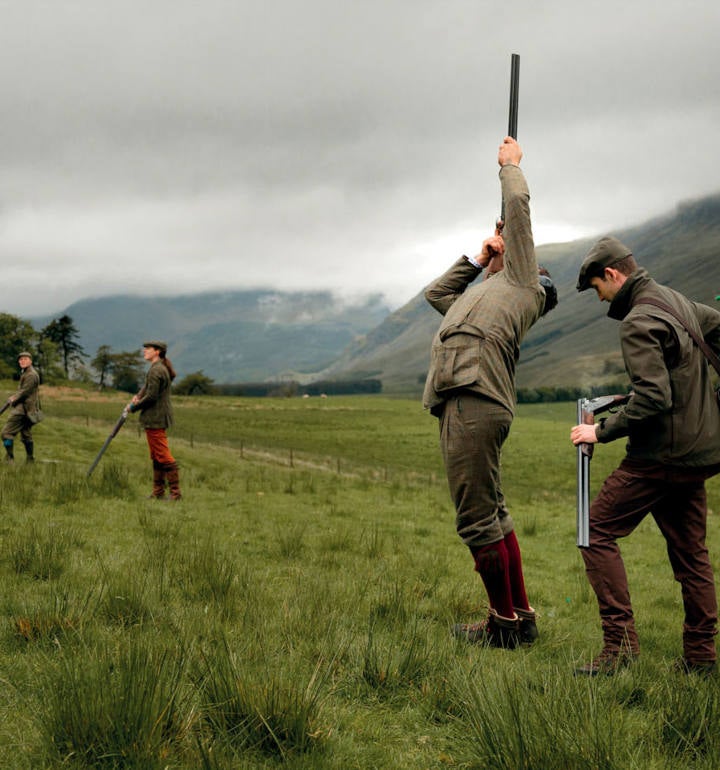 The original locking system of Beretta over and under has resulted in a streamlined and sturdy receiver that makes it the most elegant, balanced, easy-to-aim, and quick-to-swing shotgun. The patented trigger group ensures crisp pulls and a high speed. Furthermore, great performances are guaranteed by Beretta's famous Steelium barrels and Beretta Mobilchoke® chokes available for all gauges, even the smallest.
The stock can optionally be English-style or Prince of Wales grip. Half-beavertail forend.
A brass shield to personalize your gun with initials or family crest.
With innovative motifs that enhance the beauty of the stock and forend wood.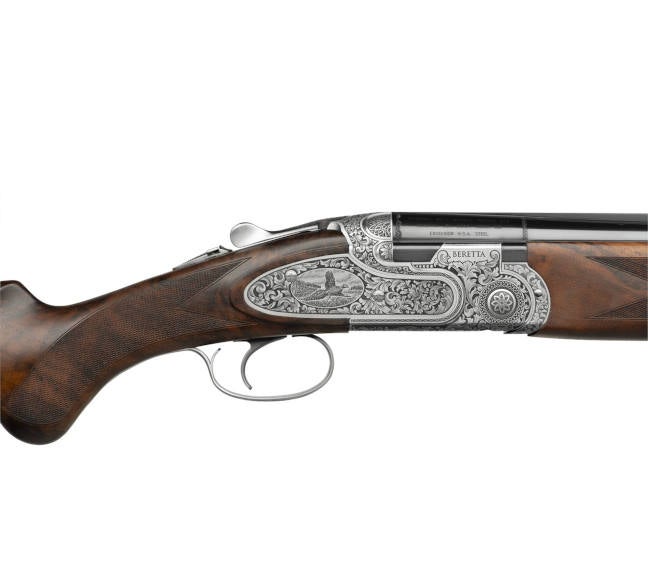 Lavish hand-chased engravings give the gun a true heirloom elegance. The full sideplates feature a super-fine classic game scene, and are enhanced by intricately detailed motifs of branches, leaves and flowers which extend to the bottom of the receiver, trigger plate, trigger guard and fore-end iron lever.
For crisp trigger pulls and a high firing speed.
Included with the manual safety, it stops accurately in one position or the other, avoiding the danger of going into neutral and compromising the shot. The manual safety can also be of the automatic type upon request.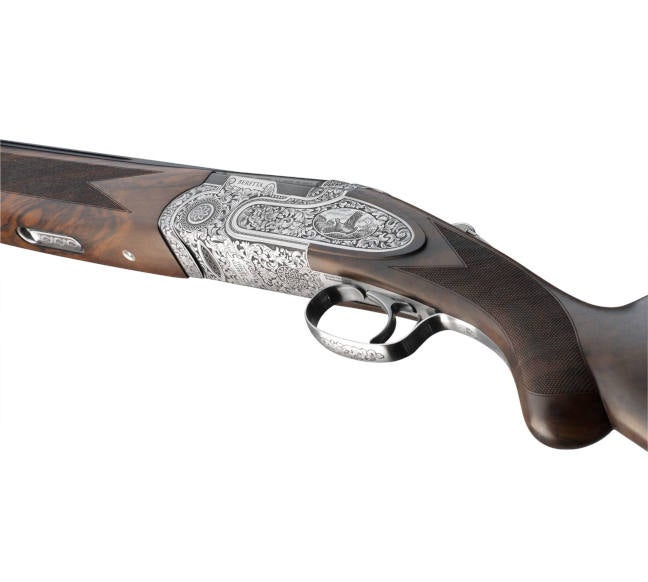 The single selective trigger is golden. Upon request, the classic double trigger is available.
Tri-alloy steel Optimabore HP Steelium barrels with 80 mm extended forcing cone subjected to deep drilling, cold hammer forging and vacuum distension.
Available for every gauges, even the smallest.