BERETTA GAS OPERATING SYSTEM, THE MOST POWERFUL AND CLEANEST EVER
B-Link gas operating system is available on Beretta A400 e 1301 semiauto shotguns ranges for hunting, competition and tactical

Fast, sturdy, reliable e clean: B-Link is the gas operating system of Beretta semiautomatic shotguns. Equipped with an elastic piston seal and a rotating bolt head, it is perfect for any type of ammunition, from 24 to 64 grams. Functionality and durability with minimal maintenance and cleaning requirements, with B-Link your passion cannot stop even in the most extreme conditions.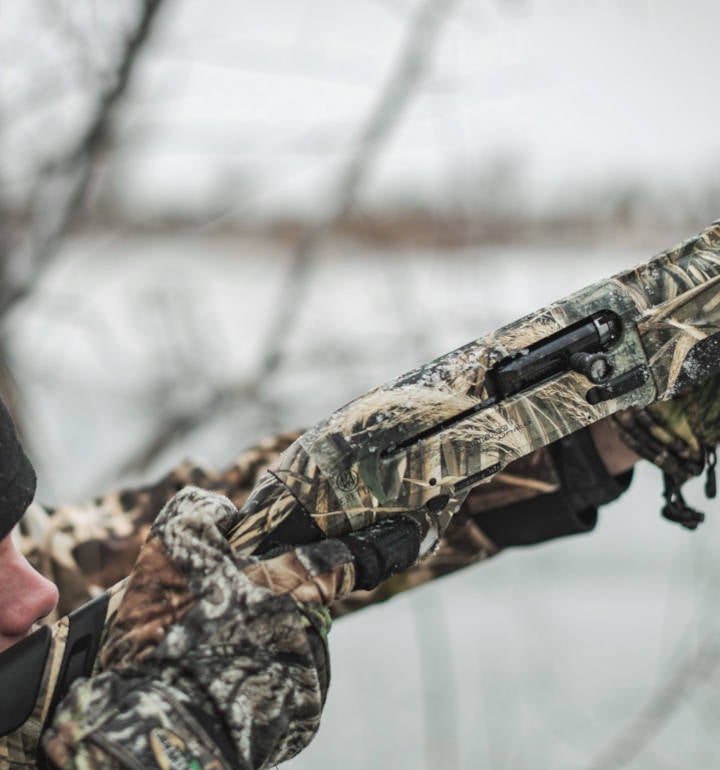 UNBELIEVABLE RELOADING SPEED (+ 36%)
The power of the gas-system combined with the precision of the rotating bolt ensure you a fast, reliable and smart cycling. You can spend all your magazine's cartridges before the 1st round touches the ground. The Beretta gas-operated system is fast like an eye's blink.
ALL-LOAD PROVEN RELIABILITY, FROM 24 G. TO 64 G.
Beretta gas-operating system B-Link is the world's most reliable system. The closing force is stronger because, when the reloading cycle begins, the energy available to unlock the bolt is significantly higher. The rotating bolt head is extremely precise when it moves back to its closing position.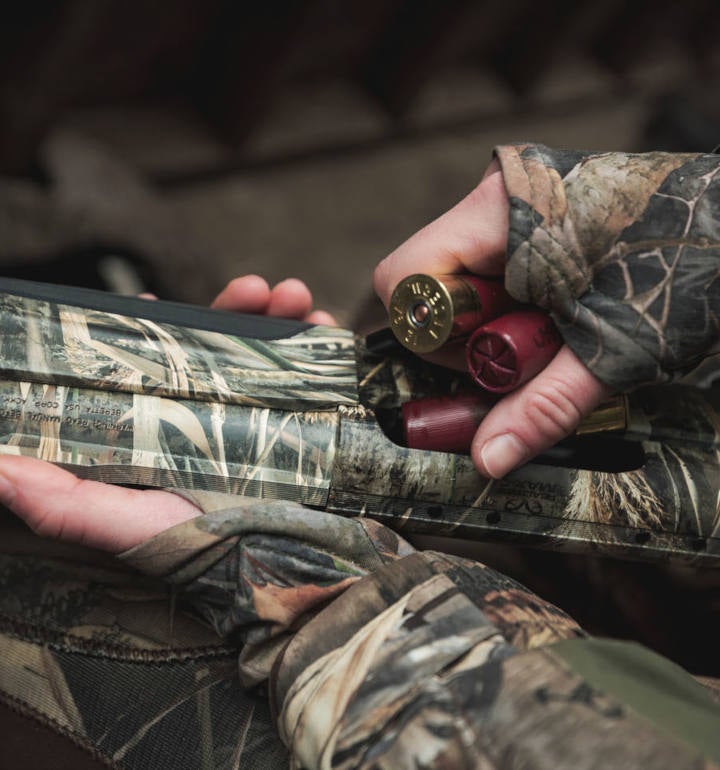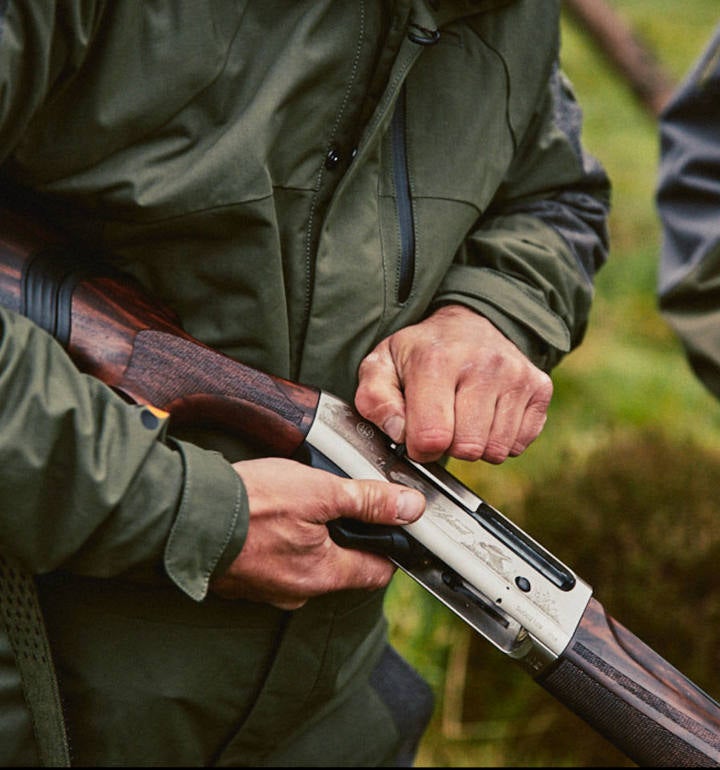 With B-Link, the only weak point of the gas-operating system has been practically reduced to zero. The re-engineering of gas ports and the systematic reduction of all the mechanical frictions reduce dirt to the minimum terms. You will experience the lowest maintenance need ever, and smart, easy, fast and secure cleaning. There is no risk of losing even the smallest components because the main elements can remain mounted even during disassembly and cleaning.
Each shotgun with B-Link gas operating system comes with the B-Lok cap that ensures a perfect and secure closing